Common Courtesy At Last
The release of A Day To Remember's new album, Common Courtesy, has been approved by a judge. However, Victory Records may end up receiving all of the profits of the album and the band may owe them two more albums.
Back in 2011, a lawsuit was filed by the rock band claiming that they met the agreements with Victory Record's contract. In late 2012, many fans expected a full release of an album after the release of an album title and the first track on the album.
The band resorted to building a studio in the lead singer, Jeremy McKinnon's house. They had to do this because Victory Records did not give them their allowance for the album. The record label has stopped paying the band what they owe and all of the expenses for making Common Courtesy came from their own pocket.
"Honestly, to see my favorite band finally able to release this album is the best thing." said sophomore Emily Sleezer. "They had to go through so much and put in a lot of time and money; I couldn't be happier for them. They are one of the most hard working and genuine bands out there, they deserve this more than any other artist."
The wait is finally over and the album was released on the 8th of October. Currently the album is only available for digital download on the band's website but the band would like to release a physical copy.
Leave a Comment
About the Contributor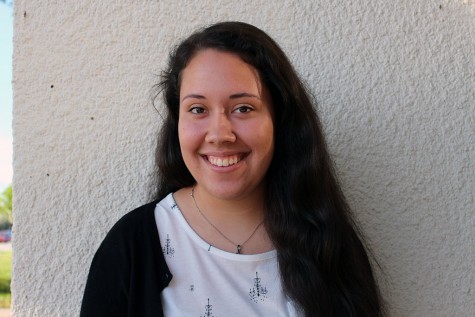 Angelina Garcia, Co-Editor
Hey, I'm Angelina and this is my third year writing for The Tribe. This year I'm co-editor and looking forward to an even better newspaper than past years....