Hands Like Houses
I adore the band Hands Like Houses. The band is an alternative rock band straight from Canberra, Australia.
I discovered the band fairly recently when I was browsing the line-up for this past summer's Warped Tour, a tour many of my favorite bands attend yearly. Judging solely on their thumbnail photo on the Warped Tour's website, I thought they would be a band I would like so I decided to listen to some of their songs.
I instantly fell in love. Their music captured my attention because of how different it is from other bands I enjoy. It had the same catchy guitar and drum melodies in the background but the vocals were so smooth and the presence of a keyboard made it all blend together.
I can't describe their music in any way besides fantastic and I recommend them in any conversation I have about music. I sincerely appreciate that their music has true meaning to it, with deep morals and thoughts laced into the majority of their songs.
Their  second album, Unimagine, was released while they were attending Warped Tour last summer. This was great because not only did I have their debut album, Ground Dweller to listen to, but also a fresh and new album to top it all off once I finished the first one.
Hands Like Houses is made up of six members, Trenton Woodley, Matt Cooper, Alex Pearson, Joel Tyrrell, Jamal Sabet, and Matt Parkitny. Because of how much I love their music and personalities I tried my hardest to remember all of their names. Their first names at least.
After falling in love with the band, I decided to look up some interviews. My favorite band interviewer, Bryan Stars, did an interview with them which had me laughing and smiling the whole time. They have such great personalities and they sincerely care about what they put out to the world and who listens.
All of the members, except for the lead singer Trenton (sometimes), have similar mustaches. It sounds silly, but I think it's just something that makes them unique. It wouldn't really be Hands Like Houses without those fabulous 'staches.
Leave a Comment
About the Contributor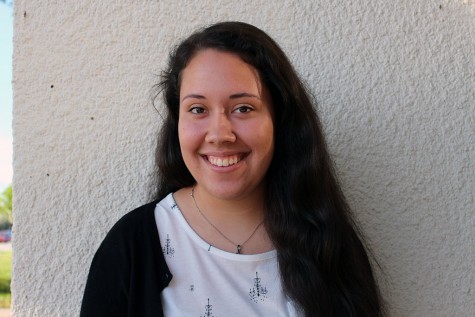 Angelina Garcia, Co-Editor
Hey, I'm Angelina and this is my third year writing for The Tribe. This year I'm co-editor and looking forward to an even better newspaper than past years....