Michael Bay's Teleprompter Trouble
Michael Bay, an American film producer and director, walked off stage due to stage fright at the Consumer Electronics Show.
Bay was promoting a new Samsung UHD television. After just a short time of speaking, the director of the "Transformers" series said that "the type is all off," referring to the teleprompter. He attempted to "wing it," which didn't seem to go so well for him.
Executive Vice President of Samsung, Joe Stinziano, was on stage with Bay, asking him questions and attempting to help out the nervous director. Stinziano asked Bay how the television could impact his work and the director promptly left the stage after apologizing.
According to a post on Bay's blog, he was so excited to speak that he skipped over the Executive Vice President's introduction line and the teleprompter got lost.
"Then the prompter went up and down- then I walked off. I guess live shows aren't my thing."
The social media network Twitter was not lacking opinions on Michael Bay's uncomfortable situation.
"Michael Bay stormed off stage at CES after his teleprompter broke. No script, big explosion and a disappointed audience. Dude's still got it!" was posted on the Funny or Die twitter account.
Zak Bagans, popularly known from his television show "Ghost Adventures," had more of an opposite outlook.
"Leave Michael Bay alone, some of the most talented and creative people in the world suffer from anxiety and stage fright," said Bagans.
Leave a Comment
About the Contributor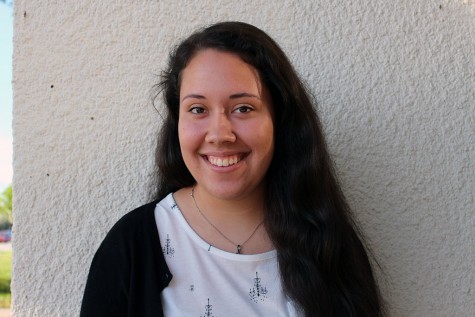 Angelina Garcia, Co-Editor
Hey, I'm Angelina and this is my third year writing for The Tribe. This year I'm co-editor and looking forward to an even better newspaper than past years....