Valentine's Day
Valentine's Day, dating back to Medieval times with multiple speculations of its origin, is just around the corner. While for some this is an anticipated holiday, others dread the love-filled day.
"I just feel like Valentine's Day isn't meaningful in high school," said sophomore Bianca Berrios. "It's just not completely sincere."
Regardless of those who roll their eyes at the thought of this day, there are still many bonded by the commonality of an excitement for this celebration.
"It gives an opportunity for people to give gifts," said sophomore Trent Patterson. "It means a lot to me since I have a girlfriend."
I was actually slightly shocked at how many people I found that enjoy the holiday. Typically, you hear the usual groans and sighs followed by a phrase that sounds something like, "I hate Valentine's Day." However, many of them are just spreading the love amongst friends.
"I'm just buying chocolates for my friends," said sophomore Justin Cash. "I mean it's an excuse to be cheesy, so why not?"
Even if it seems as though you cannot escape the v-day haters, you can still maintain an enthusiastic attitude. Just surround yourself with some people who are willing to be as excited as you. Whether you're surrounded by a group of friends or with "the bae" there's a long list of things to do, varying from dinner to seeing Endless Love in theaters. If you're wanting to stick to Valentine's Day tradition, just watch a drama-filled rom com.
And if you're wanting to avoid the cheesy chick flicks, there are still options that will appeal to you, such as the 2001 slasher film, Valentine. This is a who-done-it movie so you'll be entertained throughout. There's also the remake of the classic My Bloody Valentine, starring Supernatural's Jensen Ackles.
But for those of you who enjoy the mushiness of a good romance movie, some choices that wont disappoint include The Notebook (2004), Valentine's Day (2010), and The Proposal (2009), just to start the list. Above are some other must-see Valentine's Day movies.
So instead of despising this holiday, just find some people that you can spend this day with and take advantage of the fact that you can be as cheesy as you wish.
View Comments(1)
About the Contributor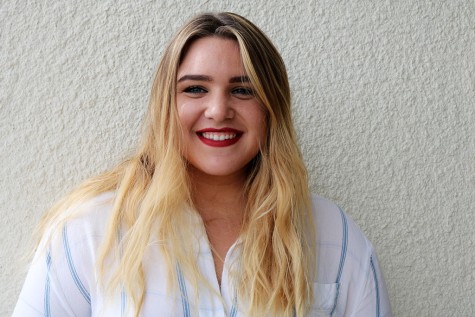 Skylar Cross, Photo Editor
I'm Skylar Cross and I'm a senior, here at Santaluces, enrolled in the Visual Arts Academy. This is my third year in newspaper as a Photo Editor. I'm...