2017 VMAS Best Dressed
The MTV Video Music Awards aired Sunday night, but before the main event the stars of the night strutted down the blue carpet in their unique fashion choices. Here are my favorites from the night:
Yara Shahidi 
Yara looked like a Greek goddess in this drapey, off the shoulder, silk dress paired with a black waist belt. The color complimented her melanin perfectly and her side-parted pony gave her a natural and glowy look.
Millie Bobby Brown
Millie was my personal favorite of the night in this metallic mesh baby doll dress. The 13 year-old actress looked youthful yet sophisticated and contrasted the feminine dress with black lace up wedged boots. Absolutely perfect.
Lil Uzi Vert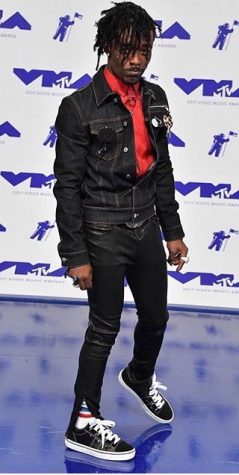 Uzi was rocking this dark denim outfit with a red button-up. The ankle zipper, button pins, and striped crew socks are the small details that really make the outfit. I like this look mostly because its easily recreate-able for the average high school student who wants to look like the rock star rapper.
Lorde
Lorde shined in this lavender, feathered ball gown giving off a modern day princess vibe.  She chose to wear no jewelry and let the dress make its statement.
Bretmen Rock
Bretman was wearing a tasseled floral blazer that was flashy and so him. He kept the rest of his outfit simple with black skinny pants and ankle boots. The one sliver glove and bandanna choker were the prefect accessories for the look.
MGK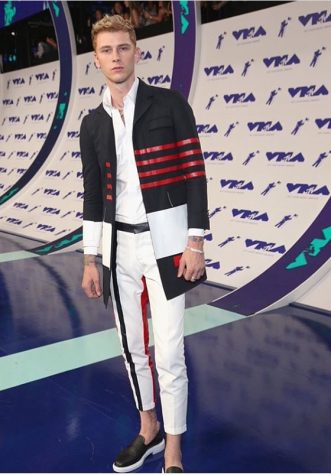 MGK looked polished in this striped suit. It was tailored perfectly for him and the color blocking gave a refreshing take on an otherwise boring suit.