New Season of Fuller House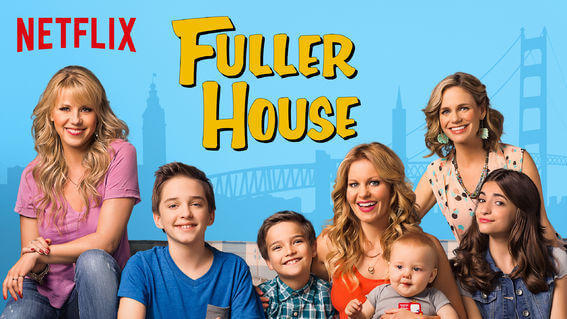 Full House was a popular show that was filmed from September 1987 to August 1991. The show was filmed in a house in San Francisco called the Painted Ladies and it is about a large family who lives together. The dad's, named Danny Tanner, wife passed away, leaving him to raise his three daughters named DJ, Stephanie, and Michelle. He ends up getting help from his two best friends Joey and Jesse who he treats like his own brothers. Some episodes could have 900,000 views to 11,000,000 views.  In season one they aired on Tuesdays and Fridays every week but for the next three seasons they only aired on Fridays and became an important part of the ABC's TGIF block.
Just recently Netflix made a show called Fuller House which is about the Tanner family and how the three girls have grown up and now have families of their own. Season one and season two were released on Netflix and this month they are releasing season three. The suspense of whats going to happen in this season is killing people. The release date is September 22, 2017. It will be all about the families summer fun. It is a great show to watch with your family; my brother and I loved watching the first two seasons together.