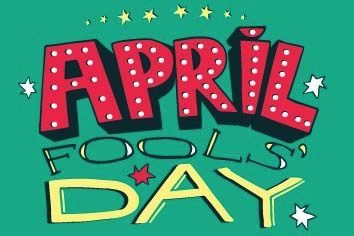 April Fools' is a day when people can play practical jokes and pranks. This day remains an iconic day for all the joke-lovers.
Many celebrities and many big corporations created their personal pranks to grab the public's attention.
Here are some pranks that were pulled:
The Chicago Bulls revealed a new jersey with triple digits that the team were supposed to to wear on their 100th season.
A fake report was revealed that Bill Morgan was purchasing the name "Nirvana" from Dave Grohl, Krist Novoselic, Courtney Love, and Frances Bean Cobain for $1 billion.
Dr. Phil pretended that he was shaving his iconic mustache.
A famous dating app "Tinder" released a height verifications for its users.
The famous actress from Game of Thrones, Maisie Williams aka "Arya Stark" revealed her death in the new season. She pulled the stunt with Jimmy Fallon's show.
Justin Bieber and Hailey Baldwin Bieber released an ultrasound picture to share to the public that they are pregnant.
Also, there are teachers that pulled a prank on their students or vice versa.
Santaluces English teacher, Pinto brought a student teacher to cover for her and told her class that she got arrested due to illegal consumption of drugs. Her students started crying and she popped out of her closet to surprise them.
A student from South Valley School brought Krispy Kreme donuts that were filled with veggies. To continue the joke, some teachers brought brownies to share around school but they were made out of construction paper.
Little background on April Fools' Day:
There are different theories why people think April Fools' became the holiday it is today. The first theory states that this day was celebrated because of the festival called Hilaria which is a day filled with masks, games and was typically celebrated on March 25th. The second theory gives an explanation about the "Feast of the Fools." It is when people are encouraged to dress like the opposite of their social class. The last theory involves Mother Nature herself. Throughout history in the Northern Hemisphere, Mother Nature has always seemed to "fool" everyone with her wild, unpredictable weather. There are many more theories why people started celebrating April Fools' Day.
Remember that April 1st is a day full of pranks and jokes so don't be quick to believe everything you see.