Taylor Swift's 'Lover'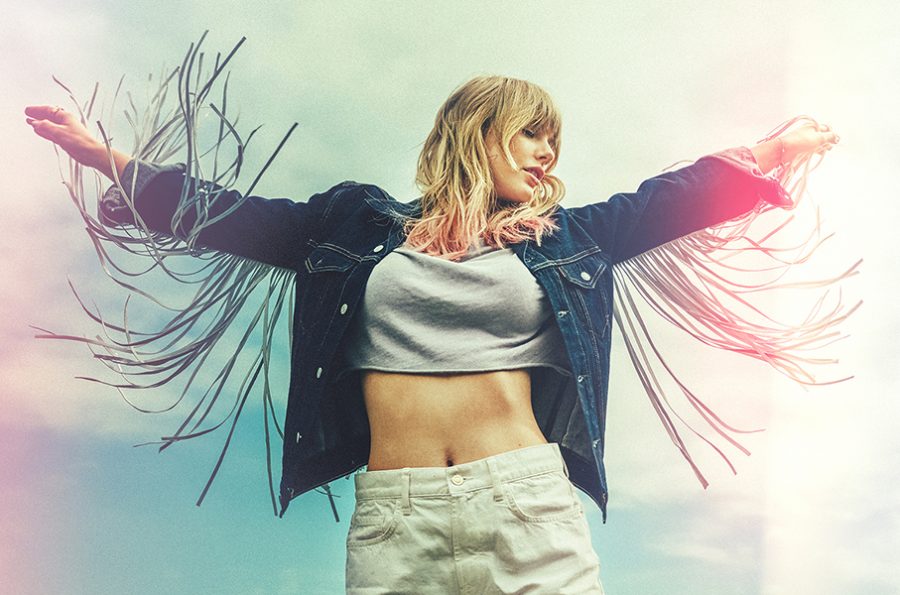 Taylor Swift released her seventh studio album, Lover. Despite the tone of her last album, reputation, Lover takes on an entirely new vibe. As the title suggests, this album is much more heartfelt and emotional than the tough exterior Swift displayed in reputation. Some fans say Lover is reminiscent of her third album, Speak Now. The song that sticks out in this comparison is 'Paper Rings,' fans compare it to Swift's 2010 hit 'Ours.' Whether fans agree or disagree with this comparison, Swift's new album unarguably offers a refreshing flashback to the beginning of her career.
Despite Swift's new sound, the album only holds a few standout songs. 'Miss Americana & The Heartbreak Prince,' 'Paper Rings,' 'Soon You'll Get Better ,' and 'Death By A Thousand Cuts' are the songs that stick out for their heartfelt lyrics and infectious melodies. In addition to the positive fan reaction to the album, Swift has the numbers to back her up. After only five days of its release, Lover had the biggest week for any album. Lover only unseated Swift's own album reputation in 2017. Fans are loving the content that Lover has provided thus far; music videos, exclusive albums, and live performances have satisfied fans and help Swift land her spot in the Billboard Top 100.
Swift's tracklist contains 18 songs, including her two previously released singles, 'ME!' and 'You Need To Calm Down.' Each song progresses the album with either a string of heartfelt lyrics or an upbeat melody. Swift is clearly in love in this album and seems to finally escape from the 'breakup anthems' she usually writes. Swift's boyfriend, Joe Alwyn, is an Engish actor from North London. Alwyn and Swift's relationship has been very private from the beginning. Swift's song, 'London Boy,' is a nod to Alwyn's place of birth. Clearly, Swift's relationship has impacted her writing and her new album is better because of it.

About the Writer
Sophia Clifton, Staff Writer
My name is Sophia Clifton, and I am a senior this year. This is my first year being a part of the newspaper staff. I love to read, write, and draw in my...