1917 Review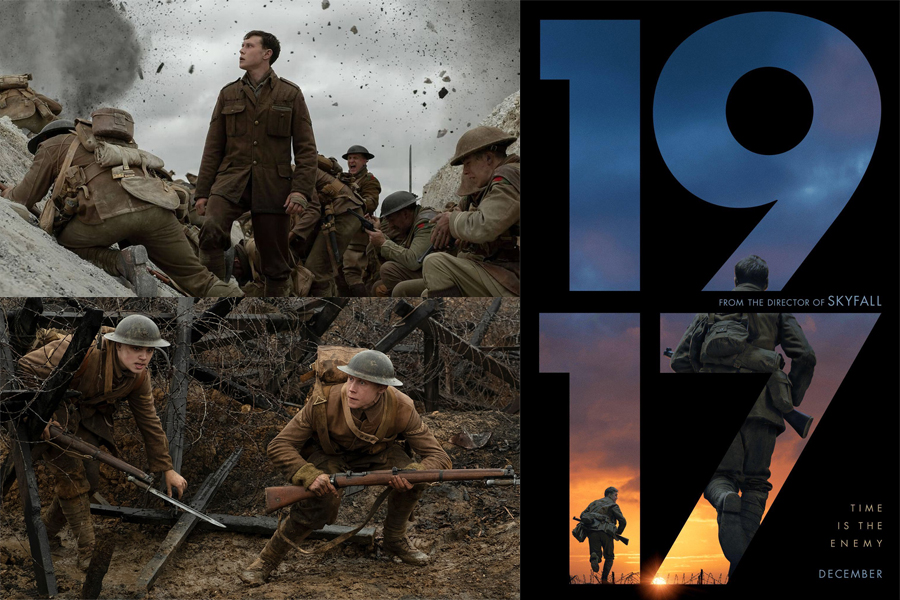 1917 is not your typical war movie. The film features the brilliant talents of Dean-Charles Chapman and George MacKay as Lance Corporals Blake and Schofield. The two must cross through enemy lines in an attempt to deliver a message that could save 1,600 of their fellow soldiers. Directed and written by Sam Mendes, 1917 has been regarded as one of the best movies of the year by both critics and audiences. Sam Mendes' Golden Globe win for 'Best Director' should come as no surprise to anyone who has had the pleasure of seeing 1917.
One highlight of 1917 is Sam Mendes' ability to execute a rare one-shot technique for the entire 119 minute film. Mendes wanted to capture a perilous journey with one shot and in real time. The cuts that do appear in the film are hidden by panning over dark objects and tricking the viewers' eye. Although 1917's one-shot technique has been widely marketed, the film is actually many nine and ten minute takes stitched together. This does not diminish the hard work it took to make 1917 the visual powerhouse it is.
"
Mendes manages to blend the horror and beauty of the human condition in his take on a classic war story."
Despite 1917's seemingly simple premise, the film brings a unique viewing experience for all audiences. The unexpected humanity found in an intense war film is touching and much needed in today's climate. Mendes manages to blend the horror and beauty of the human condition in his take on a classic war story. This change in pace differentiates 1917 from other war films before it.
The Oscar buzz surrounding 1917 came as a surprise at first. At the Golden Globes, 1917 took home 'Best Drama Motion Picture' and 'Best Director.' At this point the film was still not released to the public and nobody knew how to feel about it. However, when the film did premiere, audiences immediately understood the hype. After I watched the film for the first time, I felt that 1917 was well deserving of the awards it received. I think that 1917 is a great war movie that all audiences will enjoy.
About the Writer
Sophia Clifton, Staff Writer
My name is Sophia Clifton, and I am a senior this year. This is my first year being a part of the newspaper staff. I love to read, write, and draw in my...