'Harley Quinn: Birds of Prey' Review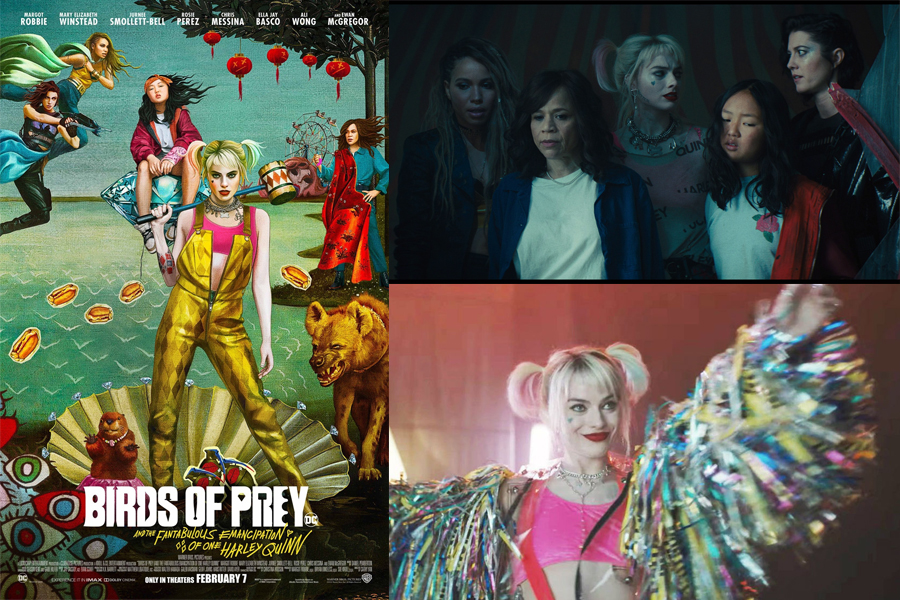 Margot Robbie brings the infamous supervillain, Harley Quinn, to life in Harley Quinn: Birds of Prey. Starring Margot Robie, Jurnee Smollett-Bell, Mary Elizabeth Winstead, Rosie Perez, and Ella Jay Basco, and directed by Cathy Yan, Birds of Prey is a movie made by women for women. The refreshing change in Harley Quinn's character since the 2016 DC film Suicide Squad and the all female cast makes Birds of Prey one of the best takes on Harley Quinn yet. 
One of the biggest changes in Harley Quinn's character can be seen in her costume design. Erin Benach worked as the designer for Birds of Prey and reimagined the usual female supervillain getup. Suicide Squad sees Quinn in barely there outfits made specifically for the male gaze. Birds of Prey focuses on cool and comfortable outfits that allow each character to fight and look good while doing it. Women of all audiences will appreciate the more fun and realistic look Quinn takes on in Birds of Prey. 
Despite Harley Quinn's antihero background, she runs into a villain far worse than herself; Birds of Prey sees Ewan McGregor as Roman Sionis, or 'Black Mask.' After her breakup from the Joker, Harley Quinn finds herself vulnerable to some of the city's biggest crime lords. Sionis being one of the most dangerous of them all. When child thief Cassandra Cain steals a precious diamond from Sionis, he sets a large bounty on her head. Harley Quinn, Black Canary, The Huntress, and Renee Montoya must team up to save Cassandra from the citizens of Gotham. McGregor delivers a chilling performance as Sionis, which requires some comic relief from Quinn and her team.
Birds of Prey is a fresh and fun take on Harley Quinn. Audiences of all kinds can find something to love in this film. With a killer soundtrack, eye-catching cinematography, and amazing performances, Birds of Prey is a must-see.

About the Writer
Sophia Clifton, Staff Writer
My name is Sophia Clifton, and I am a senior this year. This is my first year being a part of the newspaper staff. I love to read, write, and draw in my...