Cassadee Pope is Invincible
Cassadee Pope was raised in Wellington, Florida. Before she tried out for the hit show The Voice, she was the lead singer of the pop punk band Hey Monday. After they released a studio album and three EPs, she decided to go on her own in 2011.
Pope took part in the third season of the popular show The Voice, winning the show, making her the first female winner of the show.
Pope to me is an inspiration, she always seems to try her best to make her fans happy.
Her debut single "Wasting All These Tears" debuted at number 37 on the Billboard Hot 100 and number seven on the Billboard Hot Country Songs chart. "Wasting All These Tears" sold 125,000 copies in the first week. Her first studio album Frame By Frame was released on October 8, 2013, and made it to the top 10 of the Billboard 200 chart.
Pope spent the majority of 2014 touring with Tim McGraw and Dirks Bentley, and was featured on Nashville Outlaws: A Tribute to Motley Crue, where she covered the song "The Animal In Me."
Pope's song "I Am Invincible" is a great song that can uplift the spirits of anyone listening. It's easy for me to fall into the lyrics of this song, and really enjoy it. Songs like this one make me happy, and they make me feel like I'm on top of the world. Knowing that you aren't alone is a nice thing.
Pope released her latest single 'I Am Invincible' on July 24, 2015. The first single to her second album and is an anthem to people who need some encouragement:
"Nothings gonna make me, break or shatter
No ones gonna tell me I don't matter
No
I won't let you"
"I'm Invincible
I'm unbreakable
I'm a diamond that will last
I'm unstoppable
I'm a hero
Like a phenix from the ash
I'm Invincible"
About the Contributor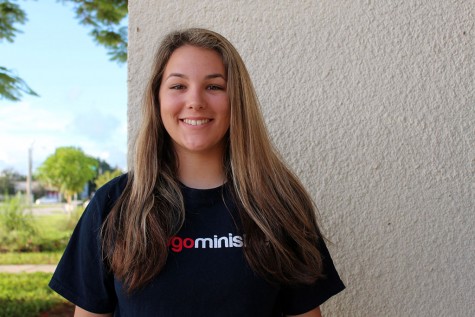 Casey McDuffie, Staff Writer
Hi, I'm Casey McDuffie and I'm a senior this year. Photography and writing have always been an outlet for me to express myself. I was able to go on two...