Let's Get Fired Up for Randy Houser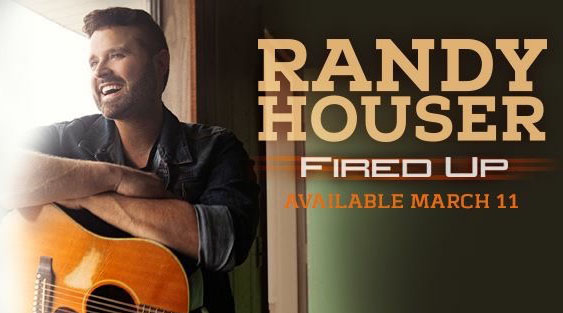 Randy Houser is an American country singer and songwriter best known for his songs "How Country Feels" and "Runnin' Outta Moonlight," which reached number one off of his third album How Country Feels.
Houser was born in Lake, Mississippi, and his father was also a musician that performed at local venues. In 2002, Houser moved to Nashville, Tennessee to pursue a songwriting career.
Anyone that loves country music knows the song "Honkey Tonk Badonkadonk," But I didn't know Randy wrote it, I only knew it was recorded by Trace Adkins. This song is one of my favorite country songs to drive to. 
Fired Up will be Houser's fourth album. His first being Anything Goes, second album They Call Me Cadillac, his third album How Country Feels, which was a huge success which had four number one hits.
The single "We Went" came out in April of 2015, which left us all wanting more of his fourth studio album. Not only is the album being released on March 11, 2016, but he is also going to begin his We Went Tour in November of this year.
Houser is an amazing performer and the presence he has on stage is something you have to see to understand. I saw him when he was supporting Brad Paisley on his Country Nation World Tour in 2014, and he was amazing. Everyone went from talking through the first two openers, to freaking out and running to the stage the second they knew it was time for Randy to come on stage. Everyone was singing and dancing along to Houser and it was an amazing thing to be able to witness the change in the crowd before Brad Paisley hit the stage.
I would definitely go and see him on his We Went Tour and the album hasn't even come out yet. After hearing the songs that are out right now, I know for sure it will be an amazing album. My favorite songs so far on this album has to be "We Went" and "Back." Houser has been known for putting out music that reminds people of how country music sounded a few years ago, not as pop as it is these days.
My favorite way to test to see if I really like an album would be to take the songs and get in the car. If I enjoy listening to it in the car, then I know I won't get tired of the songs.
I'm so ready to get Fired Up completely when the full album comes out Friday, March 11th.