Reviewing the 2016 Warped Tour Lineup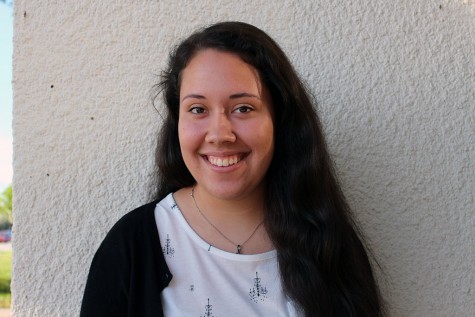 More stories from Angelina Garcia
The official lineup for the 2016 Warped Tour was announced on March 22nd during a live stream and concert at Full Sail University. Ever since, I've been even more excited to attend.
Last year, Warped Tour had the best lineup I have ever seen, and it was also the first Warped Tour I've ever attended. This year, the lineup is going to be very different. While there are still larger bands like Sleeping With Sirens, Issues, Falling In Reverse, and Mayday Parade, the lineup last year featured names like Pierce The Veil, Black Veil Brides, Memphis May Fire, and Asking Alexandria. It seems to go back and forth between these groups of bands and bands alike, as few rarely attend back-to-back years.
While a majority of my favorite bands attended last year, there are still many that I'm very excited to see this year. I'm even finding myself constantly listening to these bands, trying to learn as many lyrics as possible before July.
Emarosa: This band has been around since 2006. However, they've switched out vocalists quite a few times, but that doesn't seem to have ever had a negative influence on their sound. They've been fairly consistent, and most of their songs seem to feature crazily intense notes that many other vocalists hardly ever attempt. They attended a portion of Warped Tour last year, including the date I went to, but I didn't have the chance to see them, and have only started listening to them since after that day. I really, really like how this band sounds, and I can't wait to sing along in person.
Chunk! No, Captain Chunk!: Straight from France, this band has been doing well in the United States for the past few years. I've been getting more and more into listening to their music lately, so I'm very excited to be seeing them live for the first time. They have a very unique sound: like a mixture of a few genres all together.
Too Close To Touch: This will be their first Warped Tour, and they're a pretty small band. However, they're gaining in popularity, and countless comments on their music videos include phrases like, "now they're my favorite band," or "they'll be big one day." My favorite band is Hands Like Houses, and Too Close To Touch has a sort of similar sound, while some other songs resemble 30 Seconds To Mars. They have a unique sound, but I do appreciate those slight melodic similarities.
Sleeping With Sirens: I used to really, really, really love this band. It's not that I dislike their music now, there was just a period where I found new bands, and stopped listening to them as much. I still remember all of their lyrics from their first couple of albums, but I have some catching up to do.
Knuckle Puck: I saw this band perform last year, and I even met the vocalist and got a photo with him. Needless to say, they were amazing live, and Joe (their vocalist) was super nice. I've been listening to them ever since that day, and I'm excited to be able to see them once again.
This lineup has a lot of variety. There are older groups like Yellowcard, Less Than Jake, and Reel Big Fish performing. There will also be many newer groups, such as Waterparks and Too Close To Touch taking stage. Of course many attendees will be excited to see the larger bands such as Sleeping With Sirens, Falling In Reverse, and Mayday Parade, but the little guys can never be counted out. They may not be small forever.
Leave a Comment
About the Contributor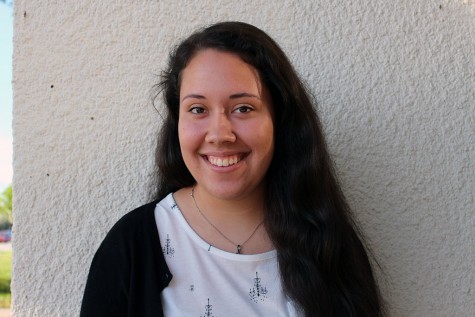 Angelina Garcia, Co-Editor
Hey, I'm Angelina and this is my third year writing for The Tribe. This year I'm co-editor and looking forward to an even better newspaper than past years....