IN LIFE Album Review
This week, on the top of the charts, stands Stray Kids (an 8 member Kpop boy group) with their 1st repackage album.  IN生 ( 生, or sang, is a Chinese character that means live or life ) is a repackage album that includes all the songs from their previous album, GO生, plus 8 new tracks. The repackage album managed to double the sales of their previous album, setting new personal records for not only Stray Kids but new records in K-Pop as a whole.
 This album has went #1 on iTunes in over 67 countries and peaked at #3 on Korean charts. Their previous album GO生, or GO LIVE, was a new side to Stray Kids. The title track "God's Menu" went viral on several occasions on social media. This left many anticipating how they could top this album with IN生, or IN LIFE.
 The album opened with the intro " The Tortoise and The Hare" which is a continuation of the intro from GO LIVE. As the name suggests, the song is about pacing yourself and no matter the speed you're going at, we all end up in the same place. This song has many musical twists and is very different from what is typically produced in K-Pop, it's even been dubbed the "Bohemian Rhapsody" of K-Pop.
 In addition to the intro, some notable songs to mention include the title track "Back Door' and sidetracks "Any" and "Ex". The track "Back Door" has a funky EDM pop beat, which turns into R&B during the bridge. Stray Kids, as a self-producing group, are known for their EDM beats and catchy choruses. "Back Door" is no exception.
The track "Any" is a play on of the Korean title "아니" (pronounced as ani) is translated into "no" in English. This play on word ties in the whole theme of the song, there are so many things to want and hope for, but these things do not turn out to be what is expected. So "anything" they want, they say no to. 
The next noteworthy track "Ex", was a huge surprise to fans. The Korean title "미친 놈" translates to "crazy guy" which led fans to speculate this would be a hard-hitting, rap-based, diss track. However, this song turned out to be a ballad, the theme being the feeling of missing someone so much it drives you crazy.
I took the liberty of ranking the songs, based on my personal opinion. This album is incredible and was very hard to rank, each song was amazing in its own way. As this ranking was difficult, the list is my most played to least played. There were 18 tracks on this album, the 8 new songs are ranked 1-8 and the songs from the previous album are ranked 9-18.
Any

Backdoor

WOW (dance unit)

My Universe (vocal unit)

EX

We Go (producing / rap unit )

B Me

The Tortoise and the Hare

God's Menu

Haven

Airplane

Easy

Another Day

Blueprint

Pacemaker

TA

Phobia
About the Writer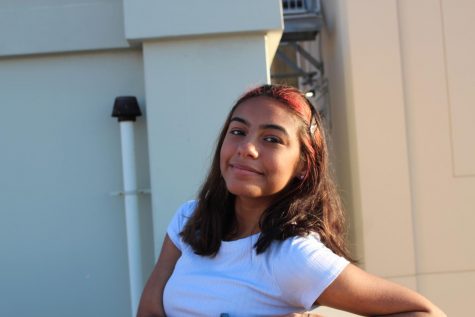 Bellicia Gutierrez, Staff Writer
Hello! My name is Bellicia Gutierrez. I'm a senior and this is my first year writing for The Tribe. I've been playing volleyball for about 6 years...