Bold Fashion Choices at the Emmys
Television's best stepped out for the 69th annual Emmy Awards.  Here are some of my favorite looks from the 2017 red carpet:
Leslie Jones
This is the best carpet look from Leslie Jones I've seen. The sleek black color and mesh details shows off glowing skin and looks happy and confident.
Zoe Kravitz
Zoe's ombre feathered dress is a stand out piece. The colors compliment each other and the minimal makeup and hair help show case the dress.
Tessa Thompson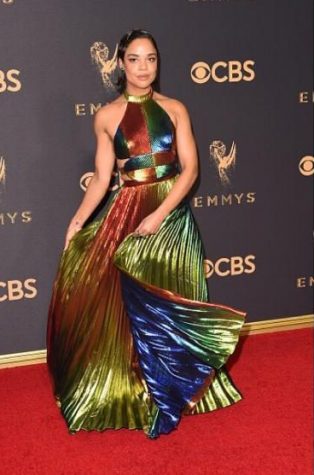 This gradient effect dress is absolutely beautiful. The choker designed dress is flattering on Ms.Thompson and the side cut outs gives it something extra.
Evan Rachel Wood
Wood went the different route and wore a all white pants suit on the red carpet. The contrast of the white and red makes her look angelic, yet sophisticated.
Yara Shahidi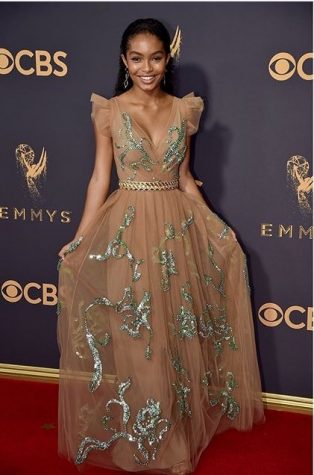 Shahidi is not a new comer when it comes to stunning red carpet looks. This nude dress with green embellishments is beautiful on her. The gold belted details shows her figured and she is just radiating.
Ryan Michelle Bathe
The bold yellow color on Mrs. Bathe look amazing. The high-low criss cross design is very different and the lace fabric gives a feminine touch.
Ajiona Alexus
 
My favorite of the night goes to Alexus for this daring look. The white pants suite with a long train is refreshing and youthful.
Amanda Crew
Crew's futuristuc look is stunning. The ombre effect is is a perfect touch to the slim dress.