Battle of the Burgers: Travis Scott vs J Balvin
A day after the fast-food titan ended the Travis Scott promotion, McDonald's released the J Balvin meal. Balvin's McDonald's promotion is similar to Scott's promotion, which is including menu items that already exist at a discounted price. Balvin's meal includes a Big Mac, medium fries, and an Oreo McFlurry. 
When the Travis Scott meal debuted on September 8th, some of the restaurants quickly ran out of ingredients. With the boost of eating at McDonald's due to social media, success is shown by items selling out at rapid speeds. 
Khan Ho- In my opinion, the Travis Scott meal is a better meal compared to the J Balvin meal. The meal itself feels a lot more fulfilling than the J Balvin meal. The Big Mac is adds nothing new to the experience, the medium fries aren't anything special in my eyes. The addition of the McFlurry for free on top makes me weary because of the amount of sugar. On the other hand, the Travis Scott promotion comes with a sprite to wash down the meal. The Sprite feels like the better option rather than a calorie-filled Oreo McFlurry.  The Quarter Pounder with the crispy bacon just sells it for me. 
Azwad Ahmed – The J Balvin meal is a much better promotion than the Travis Scott meal. Sure, you get a drink for a discounted price, but with the J Balvin meal, you get a free Oreo McFlurry. The Travis Scott meal is a quarter pounder while the J Balvin meal is a Big Mac. I feel that you get more out of a Big Mac rather than a quarter pounder because there is an additional patty.  The Oreo McFlurry is the deal-breaker for me.
About the Contributors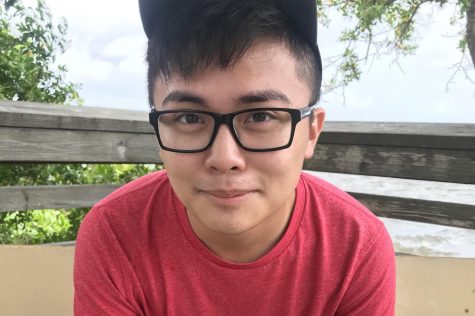 Khan Ho, Staff Writer
Hi, my name is Khan Ho! I am a senior at Santaluces High School and this will be my first year as a writer for The Tribe. I am an officer for the Singing...
Azwad Ahmed, Editor
Hi! My name is Azwad Ahmed, but everyone knows me as Azzy, and I'm a senior here at Santaluces. This is my first year writing for The Tribe. I am currently...