#Stressed
It's that time of the school year, we've finally finished first semester and were able to adjust to the relaxing schedule of winter break. No waking up early, no class, and nothing to stress about. But that feeling was only momentary and short-lived because second semester is taking off, and quickly. With the release of report cards right around the corner, there's some things you can do to de-stress.
1. Take a trip to the South Florida Fair
The fair is now in town, starting January 17 through February 2. With a wide array of rides, roller coasters, events, and livestock exhibits, just grab a group and friends and you're sure to have a good time.
2. Check out The Legend of Hercules [PG-13]
This film is a unique retelling of the relatively well-known story of Hercules, who is played by Kellan Lutz. It maintains action throughout, making it difficult for you to become bored or uninterested. Exiled by the King and his brother, Hercules is sold into slavery to a vicious promoter who organizes gladiator style fights. Forcing him to fight to the death in order to survive. This action and adventure experience will leave you on the edge of your seat.
3. Spend a relaxing day with Netflix
With the return of popular shows like Pretty Little Liars and Teen Wolf, it's not too late to catch up! Flip through the 'Popular on Netflix' section and get hooked on a new show. Some of which include Dexter, American Horror Story, The Walking Dead, Arrow, and several others. With the extensive list of entertaining TV shows, you're sure to find one you like.
4. Prepare for the upcoming Marvel sequels
The Amazing Spider-Man 2 premieres May 2, 2014, so you have plenty of time to watch the first one. Another highly anticipated film scheduled to come out this year is Captain America: The Winter Soldier, which is the sequel to Captain America: The First Avenger, and will hit theaters April 4, 2014. In addition to these premieres, The Avengers: Age of Ultron is also set to come out May 1, 2015.
In this extremely exhausting time of the school year, use your spare time wisely by rewarding yourself for all of your hard work. To continue fueling your motivation, take the time to enjoy yourself and keep those stress levels down. The end of the school year is nearing so keep up the good work!
Leave a Comment
About the Contributor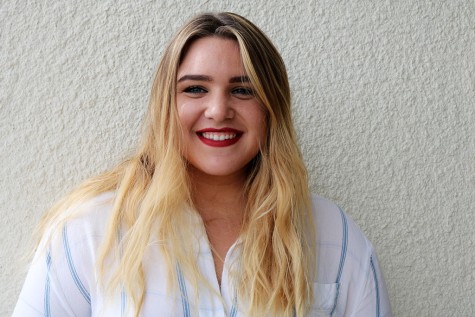 Skylar Cross, Photo Editor
I'm Skylar Cross and I'm a senior, here at Santaluces, enrolled in the Visual Arts Academy. This is my third year in newspaper as a Photo Editor. I'm...