No Sugar Coating: Halloween
Hang on for a minute...we're trying to find some more stories you might like.
October has always been one of my favorite months besides December and June. October is awesome because it brings fall, it brings back pumpkin spice lattes, and most importantly, it brings Halloween. Ever since I was a little girl, I loved to dress up and be something different for a night and go trick-or-treating. As I grew up things started to change, for example, I do not go trick-or-treating anymore.I do not dress up in my top three costumes anymore; I loved being a hippie, a vampire, or an Egyptian queen.
However, my love for the spooky holiday still remains. I try my best to keep my tradition going and watch all the Halloweentown movies. Marnie Piper will always be my hero. In my opinion, Halloween is one of the best times of the year, and every year it surprises us with new movies, new trends, and new memories.

About the Writer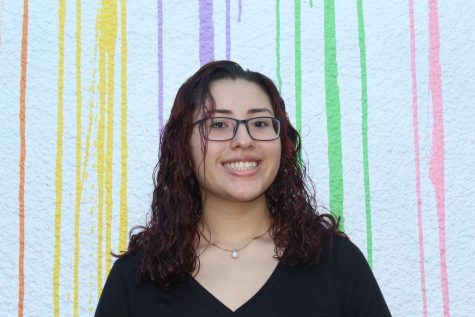 Walkyria Paz, Staff Writer
Hey, my name is Walkyria! I am a senior at Santaluces and this is my first year in journalism. I have lived in Florida my whole life. I love the beach and my bearded dragon, Kelly. After I graduate I am going to be a dental hygienist. My focus this year on The Tribe is going to be food and makeup. My top three makeup brands are Anastasia Beverly Hills, Fenty Beauty, and NYX Cosmetics. My favorite food place has to be Mamma Mia's on the Beach, hands down! I hope to help give students a real review on new makeup and different foods, no sugar coating.