Batkid Saves Gotham
On November 15th, San Francisco turned into Gotham City for a day to make the dream of a young boy come true.
Batkid, also known as Miles, is a 5-year-old boy in remission from leukemia. He was diagnosed with the disease when he was only 18 months old and ended treatments in June.
The Make-A-Wish Foundation is a charity known for making children with life-threatening medical conditions experience a wish of a lifetime. Thanks to Make-A-Wish, Mile's obsession with fictional comic books became his reality.
Thousands of people were involved, including San Francisco's mayor and police. Miles was continuously cheered as he was driven around in a Batmobile inspired Lamborghini. The San Francisco Chronicle even chipped in, producing a special-edition of their newspaper titled "Gotham City Chronicle" with the headline "Batkid Saves City."
The people of San Francisco weren't the only people involved. "Batkid. Best Batman ever," tweeted Ben Affleck, who is playing Batman in an upcoming movie.
President Obama even said in an online video, "Way to go, Miles. Way to save Gotham."
Whether he was untying a damsel in distress, accepting the key to the city, or chasing down the Riddler or Penguin, Batkid had a busy day keeping San Francisco safe.
Leave a Comment
About the Contributor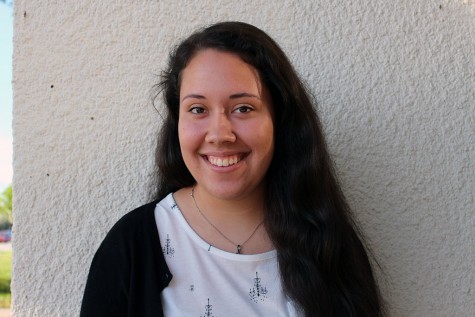 Angelina Garcia, Co-Editor
Hey, I'm Angelina and this is my third year writing for The Tribe. This year I'm co-editor and looking forward to an even better newspaper than past years....