Making Halloween Food Allergy-Friendly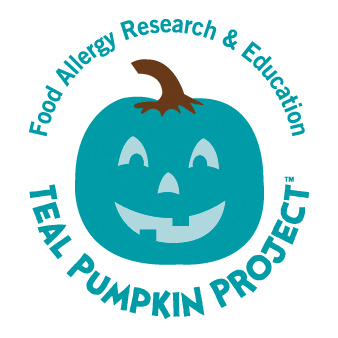 Costumes are not the only spooky things on Halloween.
With Halloween less than a week away, some parents may already be worrying about potential dangers in the form of a sugary confection. While food allergies are not uncommon, they do seem to be unintentionally ignored by many candy-givers on holidays such as this.
According to the Food Allergy Research and Education organization, more than 3 million children in the United States currently have food allergies. As children are the main demographic on Halloween, this puts them at risk of accidentally consuming candy containing harmful allergens. Most Halloween candy either contains allergens, such as peanuts, or is made on shared equipment.
"When I found out I was allergic to peanuts," said Justing Ferrer, a freshman. "I thought 'wow, I can't eat any of these candies.'"
In order to ensure the safety of trick-or-treaters, campaigns such as The Teal Pumpkin Project have been launched to educate people about the importance of catering to every child on Halloween.
The Teal Pumpkin Project was launched in 2014 by the Food Allergy Research and Education organization, the world's largest non-profit organization dedicated to food allergy advocacy. The national campaign promotes inclusion for those with food allergies, while aiding in ensuring their safety.
Participants are asked to paint a teal pumpkin and place it outside their home on Halloween. They are then asked to provide non-food treats for trick-or-treaters with food allergies, such as bubbles or party favors.
This campaign will be of great benefit to people with food allergies. Children will be safer when it comes to consuming allergens, and parents will have one less thing to worry about.
"I was sad that I couldn't eat things like a Milky Way," said freshman Kevaungh Reyes. "This project makes me feel good."