JROTC Care Packages
Hang on for a minute...we're trying to find some more stories you might like.
Every year the JROTC holds an annual care package collection.  A lot of people don't think about the soldiers that are out there fighting for our country. Most of the people if not all of the people that are deployed miss the holidays and don't get to see their families. Sending them these Care Packages would make their day and put a smile on their face.
We take the supplies people need and send them to soldiers who are currently deployed. We collect various things: food that is individually wrapped, canned, or preserved, decks of cards, toiletries, toilet paper, shampoo, conditioner and other bathroom items.
This is our 5th annual collection, ever since our JROTC was opened we've been doing Care Packages. Colonel Stone's class spent days decorating the boxes for the donations to be put in.
Since our JROTC program has been around for 5 years we have some of our old graduates stationed over in other places and Colonel Stone makes it his priority to find where our old graduates are stationed and send them care packages first. We also send them to people's family if we know that they're deployed away from home.
If you could donate anything please do, any little donation goes a long way. If you're interested in donating supplies they will be mailed on November 17th 2017. You can drop them off at the main office or rooms 1-125 or 1-128 (JROTC).

About the Writer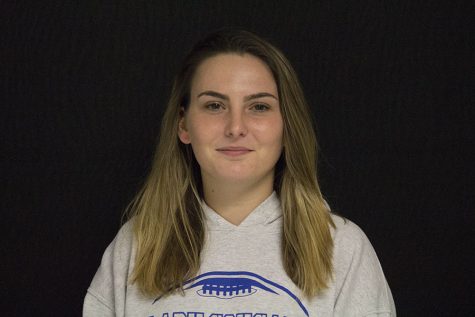 Tiffany Stavrakas, Staff Writer
Hi, I'm Tiffany. I am junior in the class of 2019. During my first year in newspaper I would like to further my writing skills and become more well rounded....