5 Facts You Need to Know About Cinco de Mayo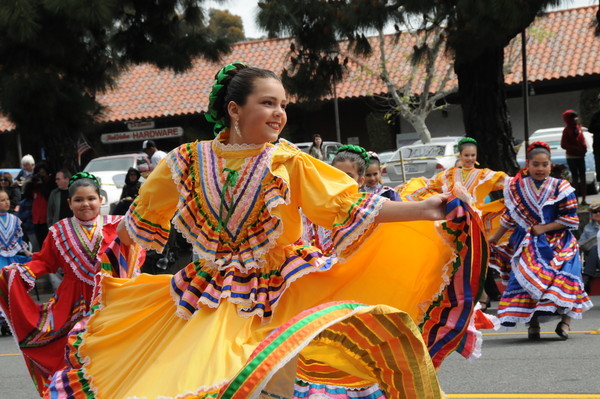 Cinco de Mayo is a day where people celebrate Mexico's victory over France in the Battle of Puebla. Unlike many holidays, Cinco de Mayo is commonly mistaken as Mexico's Independence Day. Although this holiday is not widely celebrated in Mexico, in the United States, it has become a day to recognize Mexico's culture. In fact, Los Angeles' Fiesta Broadway is known for having the largest Cinco de Mayo celebration in the world with over 500,000 participants.
In 1862, Mexico was having financial struggles with various European governments. As a result, Britain, and Spain sent their naval forces to Veracruz, Mexico demanding Mexico for their money, but they settled on negotiations allowing them to withdraw all forces. France, on the other hand, wanted to create an empire out of Mexico. Money hungry for their repayment, 6,000 French troops attacked Puebla de Los Angeles but lost against outnumbered and poorly supplied Mexicans. As news shocked countries around the world, Mexico established May 5th as an important date in history for their country.
Martha Gaytan is a senior who was born in Mexico.
"Firstly, Cinco de Mayo is not Mexican Independence Day. It's understandable why Americans would associate as such because of the Fourth of July. However, it is a holiday in honor of the military victory over the French forces. It is not celebrated throughout Mexico and in fact, is not even a huge holiday that we celebrate," said Martha. "It is but a small victory in the several wars that have occurred. It is mostly celebrated in the city that the victory was accomplished in Puebla."
In the United States, Cinco de Mayo is celebrated through businesses promoting Mexican goods such as food and drinks. Across many cities in the U.S., festivals emerge for thousands of people to attend to celebrate Mexico's culture and heritage.
There are some many facts people don't know about this holiday, so here are five facts you need to know about Cinco de Mayo:
Cinco de Mayo is no longer considered a national holiday in Mexico.
Mole Poblano is considered the official dish of Cinco de Mayo because it is the dish most commonly consumed in Puebla.
Longmont, Colorado celebrates Cinco de Mayo by holding a Chihuahua beauty contest.
Americans consume over 70 million pounds of avocados on Cinco de Mayo.
Cinco de Mayo is celebrated more in the United States than in Mexico.