Underrated Electives Offered at Santaluces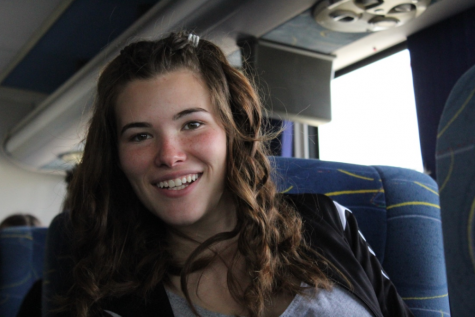 More stories from Sabrina McCranels
As this interesting school year starts to come to an end, course selections have been released as we begin preparing for the next school year. 
Like everything else this year, course selections are a little different. Instead of going to the media center and having an assembly where an AP tells us the different courses offered, students will have to log into their SIS portal and insert their elective courses while their core class teachers will place them in respective core classes. 
Here are my top five underrated electives at Santaluces.
 1. Color Guard (Eurythmics) 
So, I might be a little biased on this one however I will always stand by this elective. It's the perfect elective if you're looking to be busy after school but terrible if you're looking for something to just mess around in. After being in color guard for four years the friendships that were built would have never happened if it wasn't for the band family. I say family because that is exactly what it is. Guard is my number one must-take elective because of the life skills you learn without even knowing that you are learning those life skills.
2. Psychology
If you enjoy knowing about why people do the things they do, this elective is for you. Even though it's an academic elective, it doesn't feel like it. Mr. Gray has a way of mixing hands-on activities with the course material and his personality helps sell the class. There are also three different levels of Psychology classes offered at Santaluces, regular, AICE, and AP. So, if you desire, you can take another Psychology class in your approaching years. The AICE and AP courses count as college credits if you pass the exams.
 3. AICE Thinking Skills
I took this class my sophomore year and it was a struggle, to say the least. This course is about problem-solving but not in the way we have been taught to problem solve. However, the challenge was exciting and frustrating at the same time. Also, this is one of the courses that can go towards your AICE Diploma (which in hand replaces the SAT score requirement for Bright Futures).  
 4. Newspaper  (Journalism) 
I don't even think I need to back up why I decided to put Newspaper on this list although, what kind of journalist am I if I don't give a little bit of evidence? This class is super laid back. We write an article or two for The Tribe every week and everyone just does their own thing truly. Since it is laid back in nature, everyone is typically in a really good mood. Also, it's the first period of the day so if you're in need of an easy, laid back class because you're still half asleep during the first period, Newspaper is a great way to go. 
 5. Digital Production
Digital Production has a reputation of being a filler class where kids are just thrown into it because they can't find another elective for them. There are a lot of pros to taking this class though. The main part of this class is getting certified in Adobe Photoshop which is great to put on your resume. Since you'll know how to use Photoshop, the possibilities of making funny pictures of your friends are endless.
Leave a Comment
About the Writer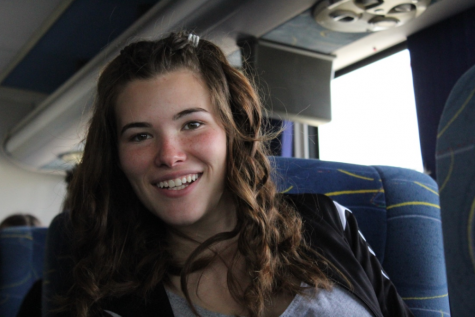 Sabrina McCranels, Staff Writer
Aloha, my name is Sabrina and this is my first year here at The Tribe. The past three years I've considered Santaluces my second home. I'm a current member...