Eyebrow tutorial – DD
Hey, ladies and gents. Today, I will be showing an eyebrow tutorial. I know that for some of you it's hard to do, so I'm going to help y'all a little.
Okay, so the first thing you're going to need is an eyebrow pencil, either black or brown, whichever you prefer. Then, you're going to need a concealer that's your skin color or a shade lighter. Next, you're going to need a brush to apply the concealer on, and in my opinion, the brush has to be flat like this: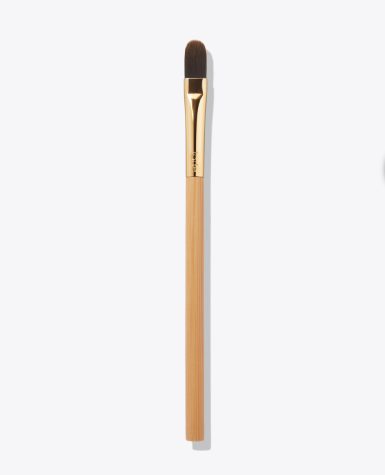 It would be great if you could pinch the tip of the brush a few times to make it flatter after applying the concealer. You're going to need a blending brush that is similar looking to this: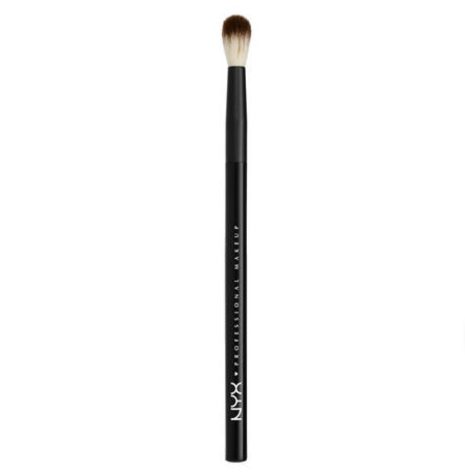 Lastly, you're going to need a spoolie brush; it's going to help get your eyebrows in shape. Now that I have listed all that you will need to do for your eyebrows, let's get into the steps.
You're going to use the eyebrow pencil to shade your eyebrows either to your natural shape or a shape you prefer. If you have bushy eyebrows, or you just have a lot of hair around it and you can't seem to find your shape, you can use a school glue stick (most people use got2b glued, too, but I prefer the glue stick because got2b glued is a bit strong). 
After you have done shading your eyebrows to get a more natural effect, brush the start of your brow with the spoolie horizontally. Now grab your concealer and put the amount you're going to use on a flat surface. Take your flat brush and apply the concealer on it (remember to pinch it a few times so it can be completely flat). You're going to apply the concealer around your eyebrows like you're outlining it.
For my beginners, I know your hand is going to be a bit shaky; try to control it the best you can.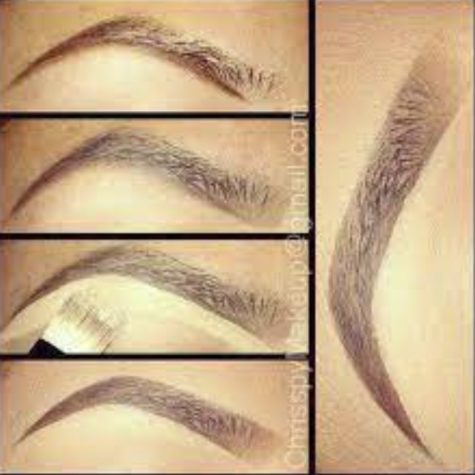 It should look something like this. Okay, guys, we are done! I hope this was very helpful to the ones reading this. I'll show you guys my results!