A Professional e-Sport
League of Legends is now considered to be a professional sport by the US government after much campaigning by Riot Games, the company behind the game. League of Legends is an online multiplayer game with a battle arena style.
Pro-players of the game can receive the same visas as professional athletes in the United States: P-1 visas. These visas allow League of Legend players to stay in the US for up to five years. The visas are being rewarded so foreign players can easily attend tournaments in the United States.
This is considered to be groundbreaking in the realm of e-Sports (electronic sports.) People are now recognizing that gaming can be more than just a useless hobby and that it can actually provide jobs. Some of these jobs go to the 32 million people who play League of Legends worldwide. According to the Los Angeles Times, 1 in every 20 Americans play League of Legends.
The competitions award huge cash prizes, such as the one million dollars that was awarded back on September 16th for the third season of the League of Legends World Championships. The top teams, usually made up of five or six players, had the chance to earn a cut of the five million dollar prize pool in season two. For the season three world championships, money prizes are awarded up to 13th place- the 13th place team still winning $25,000.
All games are played in front of a live audience. Tickets are on sale, the earlier game tickets going for $20 and the tickets for the later games when competition gets fierce go for up to $100.
League of Legend's professional athletes often spend up to 14 hours a day practicing. The more serious of teams usually live in a house together so they have the best possible communication when they play. They also spend time in the gym to keep in good physical shape when they aren't bonding as a team.
The season three League of Legend series in October will provide salaries to the athletes. These salaries will be enough to cover the basic cost of living, as well as travel and housing costs. Riot Games believes this will allow the game to be its best because the players will not be under financial stress and the stress of supporting a part-time job.
League of Legends has brought new light to gaming. Not only does it provide career opportunities, but now e-Sports are validated as a sport and are in the same field as the NBA and NFL.
Leave a Comment
About the Contributor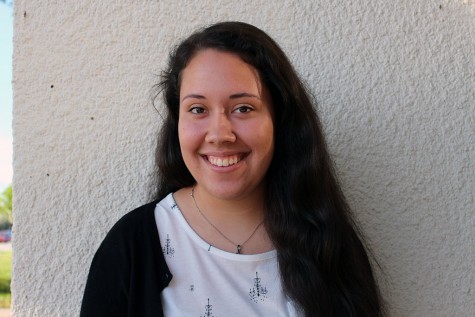 Angelina Garcia, Co-Editor
Hey, I'm Angelina and this is my third year writing for The Tribe. This year I'm co-editor and looking forward to an even better newspaper than past years....