Owls Defeat the Chiefs 40-32 in the Second Half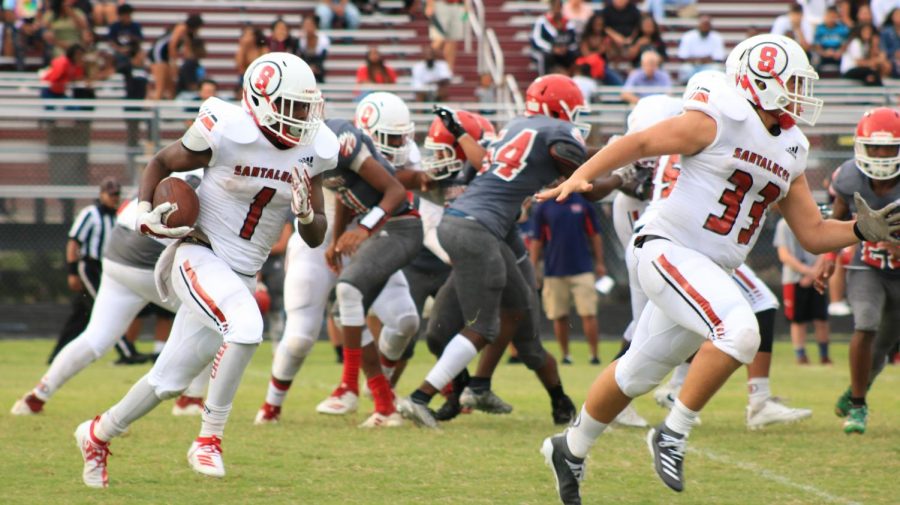 Due to a power outage at Forest Hill Community High School, Forest Hill's first home game was at Lake Worth Community High School. During the first half, Forest Hill trailed the Chiefs 20-6. At this point in the game, Eric Wallace scored a touchdown and Valdemar Carnegie scored two. After a long second half, The Owls scored back to back touchdowns to tie the game. The Chiefs then scored another touchdown by Carnegie. In the third quarter, the Owls scored another touchdown that tied them with the Chiefs. The Chief's last touchdown was made by Kobe Lewis who shifted the Chiefs' score to 32. In the final quarter, the Owls scored a touchdown and two point conversion to overtake the Chiefs, the Owls forced fumble leading to a touchdown. After trying to obtain the lead, the Chiefs threw a interception and lost by 40 to 32.
About the Contributor
Rudolph Civil, Staff Writer
My name is Rudolph Civil, and you have probably seen me on campus walking like I own the school. Some people say I'm the coolest kid on campus, others...