Chiefs Slay the Lancers for Homecoming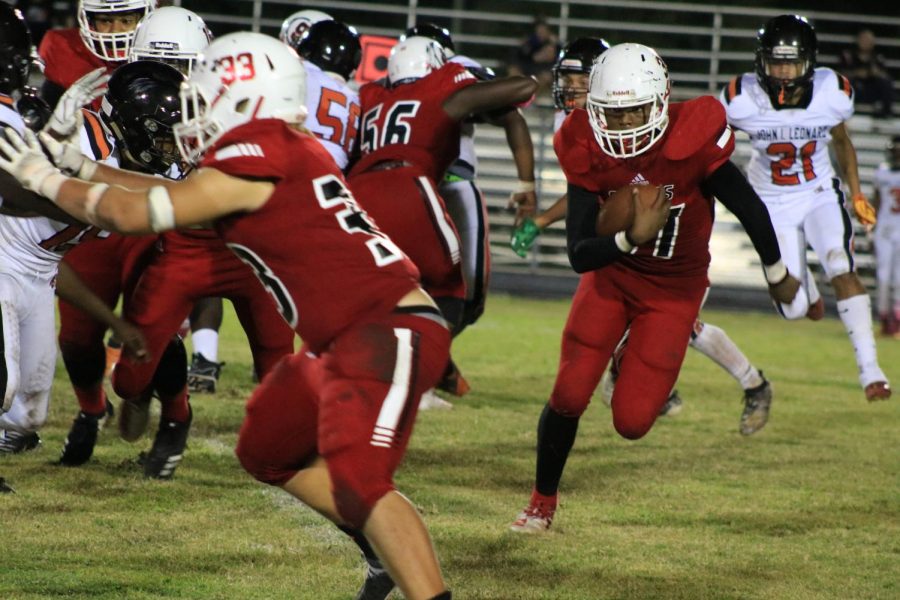 The Chiefs defeated John I. Leonard 22-0 last Friday night. However, they lost their star returner and wide receiver, Lawrence Armstead.
The Chiefs rushed for over 400 yards with Tae'nard Boyd, Kobe Louis, and Brian Coe, each advancing over a hundred yards.
In the first half, Kobe Lewis and Valdemar Carnegie scored a touchdown. After Lewis' touchdown, the two point conversion was made by Brian Coe, but it was called back by the referees due to illegal formation. Immediately after the Chiefs kicked to the Lancers, pressure from Jordyn Brown, their returner, caused a safety and gave the Chiefs two points.
During the Halftime, Stacie Oxyde and Jaden Beckles won homecoming king and queen.
In the third quarter, Boyd scored a touchdown and Lewis got the two point conversion. Then, the big injury happened causing Lawrence Armstead to be rushed to Bethesda Hospital.
For the rest of the game, both team stayed scoreless.

About the Contributor
Rudolph Civil, Staff Writer
My name is Rudolph Civil, and you have probably seen me on campus walking like I own the school. Some people say I'm the coolest kid on campus, others...