Debaters To Watch: Alex Padilla
The Debate Team will be going to their first competition later this month. For sophomore Alex Padilla, it'll be his first competition ever, and like many first-time competitors, Padilla looks on in nervousness and excitement.
Padilla will be performing an original oratory – a speech which brings attention to an issue that the speaker thinks is important – on cutting the military budget in order to increase funding for medical research. Padilla has been working on his original oratory for roughly 8 weeks, and for Padilla, this speech is very personal.
"I have had many people in my life die from many diseases," said Padilla. "But not one of them has died from being in a war."
He joined debate because he found it interesting to learn how to speak properly in front of others. He believes that debate has been able to help him organize his thoughts and keep a crowd's interest. Although Padilla isn't sure what he wants to be in the future, he wants it to involve public speaking.
"You constantly build your skills and your knowledge by writing and speaking in public," said Padilla.
Padilla has shown much promise and he has already caught the attention of other debate team members.
"He speaks like debate is in his blood," said Joromardo Carre, a senior who has been on the team for three years. "He's an amazingly generous guy and a great friend."
Padilla has not only impressed more experienced members of the debate team, but the debate teacher, Mr. Lifson, as well.
"Alex has come a long way on his original oratory concept," said Lifson. "I can't wait for him to impress the judges and even possibly himself."
About the Contributor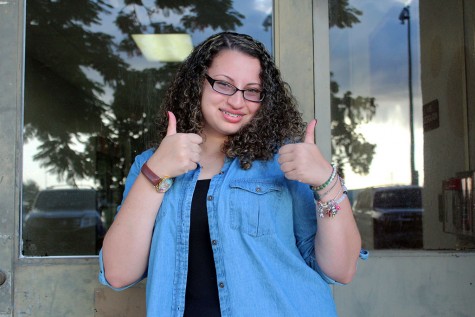 Ilisha Strassler, Co-Editor
Hi, I'm Ilisha and I'm currently a senior. I am co-editor and this is my second year in newspaper. I want to focus more on videos and social media. I want...