Google Chromebooks in Classrooms
The teachers of Santaluces have implemented a new teaching method this year with the introduction of Google Chromebooks to their classrooms. In order to be qualified to receive the Chromebooks, teachers had to attend a special training over the summer. Teachers like Mr. Jayne and Mr.Squires have their own personal carts in their classrooms to hold and charge the Chromebooks.
Mr. Jayne described the process of getting the Chromebooks as, "long and arduous; however, it was worth it to help the students."
In addition to having all the necessary applications Google offers, students sign on and are able to access Google Classroom, a site that many teachers have started to use in conjunction with Remind to keep students up to date on assignment due dates and other important information.
Mr. Squires has made the claim that, "[the chrome books] empower the students and bring them into the digital age, which helps improve student's efforts in class."
As the Chromebooks are a recent addition it is yet to be seen if there is a grade improvement or not, but it is easy to tell that both teachers and students appreciate having them around.
11th grader Paola Salvado comments that, "they're a good idea to integrate the classroom with online applications and get feedback from your teachers."
About the Contributor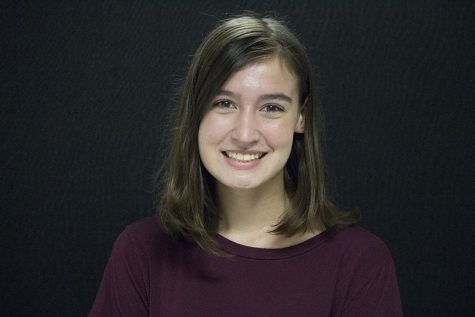 Brittany Travis, Co-Editor
Hi. I'm Brittany and I'm a senior. This is my first year in newspaper but I'm excited to be an editor for The Tribe. I'm hoping to write mostly about all...