The Tribe's Spring Break
Brittany Travis
Over Spring Break I turned 18 years old, so I had some friends over to hang out at my house and after we went to City Place for dinner at The Cheesecake Factory. We walked around for a bit after and it was a really fun time. For the rest of my break I basically slept and hid away in my room watching videos on Youtube.
Faith Beaubrun
My Spring Break had a rough start. I woke up with a sharp pain in my right foot and could barely stand up and later learned I had a stress fracture. I was told to wear a boot on my foot for a month but I took it off after week because it stopped hurting and got annoying. I probably should've listened to the doctor and kept it on but oh well ¯\_(ツ)_/¯.  Other than that I celebrated my best friend's 18th birthday, and watched Youtube videos.
Emma Koons
During break I celebrated my birthday, went to Orlando, and studied for my teaching license exams. Even though it was about 60 degrees in Orlando, a few friends and I went to the water park Typhoon Lagoon and nearly froze. The cold wind and icy water added to the thrill of the giant water slides and attractions. It was a lot of fun especially since the park was empty and we were able to go on each ride several times. After the mini-vacation I had to study for my licensing exams for Early Childhood, but it was all worth it because I passed all seven exams.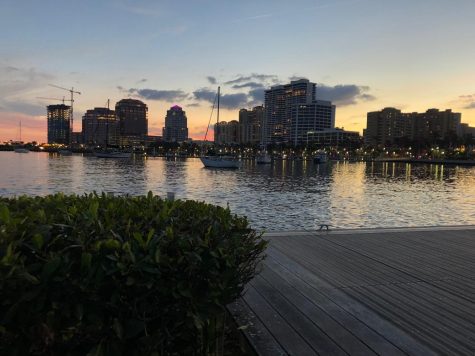 Jordan Cruz
MY SPRING BREAK CONSISTED OF GOING TO COLLEGE CLASSES AT PALM BEACH STATE AND WORKING ABOUT FORTY HOURS. DURING THE WEEKEND, HOWEVER, I WENT ON A TRIP TO DISNEY WITH MUCH OF MY FAMILY FROM BOTH SPAIN AND TEXAS. EVEN THOUGH MY SPRING BREAK WAS NOT VERY EVENTFUL, IT WAS NICE TO TAKE SOMEWHAT OF BREAK FROM SCHOOLWORK.
Jenise Mass
Over Spring Break I spent the majority of my time making things in Photoshop to put together a portfolio for when I go visit my school of choice in the next week. When I wasn't working on that I visited my grandma and spent time with my family. I started and finished a new season of a show I watch on Netflix and I hated it. In between all of that I did what I do best and played video games.
Neiko Megrichian
I played three games over spring break, and earned three wins to increase the Chiefs baseball record to 13-2. After the first two W's, I slept in the passenger's seat of a Honda Civic for a few hours during the drive to Daytona Beach with a close friend and his family. We played an all-sports golf battle, bought some baller pickles, and had ice cream on back to back nights. The days in between our road trip and baseball, I went to the beach to play Spikeball with friends and a Finnish dude, take a few spills on the skimboard and laugh at a buddy try to pick up a girl from Toronto. All in all, I spent about 15 minutes total on my couch and had a very productive break.
Tiffany Stavrakas
Over this Spring Break I've spent all my time either working or at college. I spent the majority of my spring break working at the Rapids Waterpark, most people got to sleep in over the break but I woke everyday at 7am. I worked days from 9:30-6:00 everyday except 2 during the break. The 2 days that I didn't work I stayed home and did my homework that I got over the break and then I went to college. Thats practically everything that I did over the break.
Isabella Young
Over the course of Spring Break I spent the time with my friends. There was not one day I stayed home and just did nothing. I was constantly on the go with my friends; we went to the beach, had game night, watched movies, had dinner, ate ice cream, went to the mall, and had a bonfire. This was one of the best spring breaks I had and it was a great way for my friends and I to bond for our last high school break.
Nicolas Lopez
During Spring Break I didn't do anything exceptional, just stayed home from the most part and did homework. I also spent a lot of time listening to music on full blast while no one was home. Probably the highlight of my spring break was spending a long time on Netflix, catching up on House of Cards. I usually don't have time for Netflix but I had nothing better to do.
Zion Frost
Over the break, I went to Barnes and Noble and wasted all of my savings on books, which I predicted would happen anyways from the minute I began setting my money aside. I purchased the Peter Rabbit storybook since my previous one got lost over the years and a book of classic fairytales from the medieval ages called The Blue Fairy Book. I also bought two books to help me learn the German language and a romance novel taking place in London during the World War II era called Everyone Brave Is Forgiven. I read a lot over the break and ended up writing a review on one of the books I read on Good Reads. I also watched a lot of documentaries I had been wanting to see and managed to explore the personal life and backstory of Albert Einstein by watching a documentary on him. I didn't really do much else over the break but I was grateful for the rest.
Jordan Foldy
My Spring Break consisted of me going on a road trip with best friends, but my break started off with going ice skating at skate zone with two of my friends. It wasn't actually crowded at all but I did run into a lot of people from school. On the Monday of spring break my family and my three best friends families drove to Orlando and rented a condo for four days. Tuesday we went to Universal and it wasn't crowded at all we went on everything with no problem. Same thing with Wednesday except we went to Islands of Adventure, the longest line we had to wait in was The Hulk which was only one hour. We ended up leaving on Thursday and went to Downtown Disney and ate at The Rainforest Cafe before we drove home. The rest of break I spent at the beach with my friends. Overall it was a great spring break.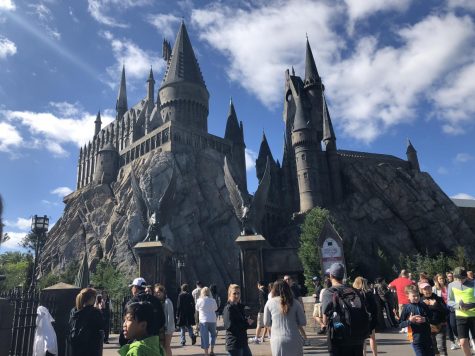 Jordan Foldy
Duane Wicker
Over this Spring Break I went to work which wasn't fun and I put in my two weeks notice because I've honestly had enough of those hot mess employees and those customers, I can make minimum wage elsewhere. Beside work I visited a a few nature trails around Palm Beach County, went on a date with my boyfriend and seen the movie "Love, Simon." Me and my family visited the Beach and had a nice little picnic, and it was also nice running into my friends a few times over the Break. I didn't necessarily have "fun under the sun" the whole time like I expected but I can say it was the most relaxing and productive Spring Break so far.
Ethan Mansdorf
Uneventful, this is the best way to describe my Spring Break. I spent the overwhelming majority of my time in the gym or at work just trying to keep my mind off of coming back to school for 28 more days. I went to the beach, once. It was nice, I went with a group of friends and we messed around playing football for a few hours and got burnt to a crisp. I also turned 18, that was nice. We didn't do much to celebrate though, just went to a nice steak house in Miami and shared some good laughs and memories. All be it not to eventful, I had a nice break.
Stephanie Ballesteros
During my Spring Break, I went on an overnight school field trip through my Avid class. We went to four colleges; Bethune, UF, FSU, and FAMU. We got to tour the colleges and even eat at their cafeterias. My favorite college was FSU.
.