Coach Coe Leading Chiefs to New Heights
Hang on for a minute...we're trying to find some more stories you might like.
Two seasons ago, the Chiefs football team was winless. With multiple big losses, the Chiefs turned to a new head coach with a fresh perspective on how to turn the program around. The coach was Brian Coe, a coaching veteran since 1991, who most recently coached at John I Leonard.
"I always thought this was a good school, good players, good atmosphere," Coach Coe said about taking the job. "If we can keep our kids here, if they buy into believing in each other, good things can happen."
The idea was simple: turn the culture around by making sure the players know the faculty and everyone involved believes in the team, regardless of winning or losing.
"The biggest thing in trying to change anything is having all the people involved believing. The staff is tremendous, they support the kids regardless of if we win or lose," Coach Coe said. "It takes a village to raise a child. With everyone being on board, now it's getting the kids to believe in each other."
This season, the story is different from the past. Despite starting the season with two losses, the Chiefs have won three straight and turned a poor start into a 10-8A division lead in the beginning part of the season.
The season's turnaround has been kickstarted thanks to the defense, which has been hot since the beginning of the season. So far, the Chiefs have shut out two opponents and have allowed fewer than 20 points in each of their wins. In the Boca Raton game, the defense turned it on in the second half and helped cap off an 11 point comeback in the second half.
"We have to put together a game plan so that the kids are in the right position. After that, everyone knows defense is heart," Coach Coe said about his defense. "Our defense is senior heavy and they really put in the time to understand what they're doing. They're watching film and they're getting after people."
On the offensive side of the ball, the Chiefs have scored more than 20 points in two of the wins and 19 points in the other win. The offense is primarily lead by junior running back Val Carnegie, though the Chiefs have had strong performances from the offensive line, which has opened up running lanes.
The Chiefs season will continue with a gauntlet of competitive teams, including an away game against Atlantic, who is undefeated to begin this season. While the games will be tough, the Chiefs will look to carry the momentum and their culture to new heights and compete for a playoff spot.

About the Writers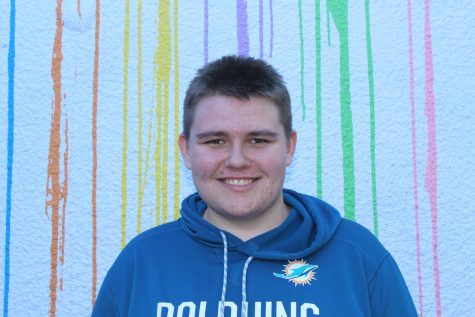 Kevin Fielder, Sports Editor
Hi, my name is Kevin Fielder and I'm a senior and staff writer who is focusing on sports. While this is my first year in journalism for the school, I have been involved in personal, more freelance journalism for a few years now. I'm a huge sports fan who has been watching sports for a majority of my life. Outside of sports, I'm really into video games and podcasts, which I mostly listen to while doing homework and other work. At school, I am also apart of varsity debate. After my high school journey ends, I hope to attend Florida Atlantic or Central Florida and pursue a degree in journalism, with a focus on sports journalism. With my degree, I hope to pursue a full-time career in journalism and travel the country covering sporting events and telling the story of influential athletes.

Ethan Jayne, Staff Writer
Hi! My name is Ethan Jayne and this is my first year in newspaper. I am currently a senior and I'm looking forward to writing for The Tribe, writing articles from college football to student life. I am involved in many extracurriculars, from being the president of Key Club to being involved in National Honor...