Mental Health Awareness Day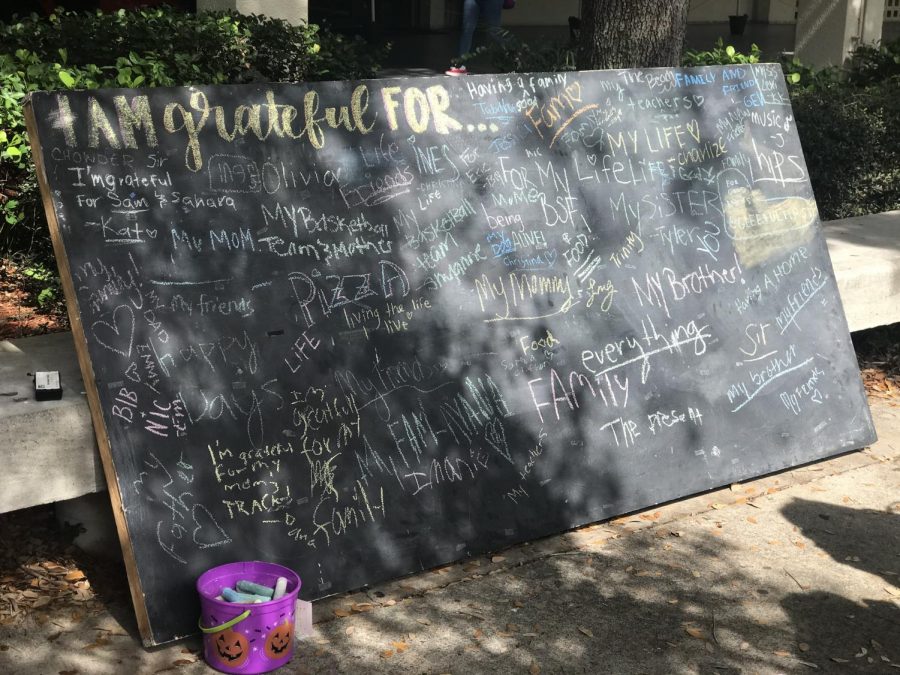 Mental Health Awareness Day is an event hosted for the purpose of encouraging students to take time to focus on their mental well being. 
A group effort between SGA and the Psychology Club, the clubs provided different events at lunch that helped students understand ways to improve their mental health, or methods to recognize if they were not in the best place mentally.
A smart board was set up near the Little Theater, showcasing videos of celebrities discussing their experiences with mental illness.
SGA member Grace Dorman states that, "What we have here is a smart board playing videos from famous celebrities who have mental illnesses. We have these up to show that people aren't alone and that mental illness can happen to everyone, including celebrities."
The video Grace Dorman was showing Chiefs was of popular actress Jenifer Lewis, who has struggled with bipolar disorder for years but now has embraced it.
One table showcased the effects of social media on mental health. Specifically, it informed students about the danger of using social media excessively, including being more likely to suffer from mental disorders. 
Brian Coe Jr. states, "When you're on social media you see how happy other people are, you see how their lives are and you're like, dang like why isn't this like my life. Why am I not going on trips to places like this? Why am I not doing this? It brings you down mentally."
The other table is also hosted by SGA and offers a game where you have to see if a mental health statistic is true or false. If you answer correctly or not you get a treat, the game is meant for educating people about how many people are affected by mental illness in the world. 
A chalkboard was put up in the courtyard for people to write things they were thankful for. The board was covered with things like "Mom", "My teachers", and "Myself". 
The Psychology club was responsible for handing out tests that are graded by Mr. Gray and his students, that placed students on a scale for their mental health. If they score within a certain range, they are able to have a one-on-one discussion with Mr.Gray, a licensed psychologist.  
The Santaluces Mental health Awareness Day was a success from all the volunteers who made it possible and those who participated in the activities.
About the Writer
Christopher Vargas, Staff Writer
My name is Christopher Vargas, editor of the entertainment section of The Tribe. This is my first year in newspaper and I'm already liking the class....