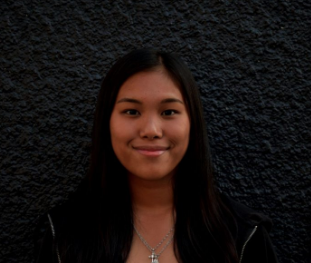 Charlize's Quarantine
Three weeks ago, I was thrilled about the idea of staying at home, since I enjoyed staying at home. But being forced to stay at home makes me not want to do it anymore. However, I am still thriving and still trying to do productive activities throughout the weeks.
I wake up at nine in the morning every day. I have been getting eight hours of sleep, which is very different for me but a good thing. I make breakfast and scroll through Twitter or TikTok for countless hours. On a good day, but rarely, I read a book and end up finishing it while I lose track of time. Since virtual school started, I have been doing my work and attending online lectures with my professors on a regular basis; which is, admittedly, different. 
After all the school stuff, I either watch a movie or re-watch some episodes of The Good Place or Parks and Recreation. Sometimes I take a walk or bike outside of my block but I get too paranoid. Then as the sun sets, I work out for an hour, take a shower, eat dinner with my family, fall asleep, and then repeat the same routine. As the days pass by, it all feels very repetitive and boring, which makes me lose my mind sometimes.
But I realize that we are in the middle of a pandemic and losing my mind or feeling bored is a privilege. My parents are both nurses and work in the hospital. As they both described, it is a "war zone" out there. Every night, I pray and hope that they both come home healthy and alive. It is a never-ending nightmare knowing that they put their lives at risk. 
At home, we all might feel unproductive and bored out of our minds but just remember: it is a small sacrifice for saving millions of lives.