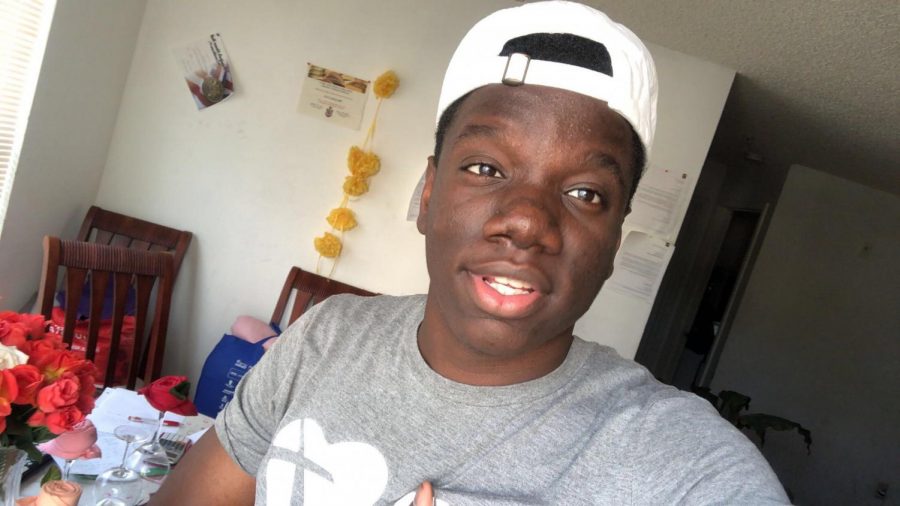 Rudolph's Advice
My name is Rudolph Civil. I'm one of the most unique students to go to Santaluces. I am graduating with a 4.55 weighted GPA while maintaining a social life. In school I'm categorized as an AICE student, and I hate every letter of that phrase. I hate being categorized in a bubble, because I was way more than just an AICE Kid. I changed that my senior year, I would say that I was the most active student on campus. I was voted most likely to be famous and the life of the party.
This is my blueprint of my high school adventure from AICE kid to the coolest kid on campus.
When I started going to Santaluces my freshman year, I hated the school. I was not involved in anything. My routine was to go to school, hopefully make it in time, and go home. But this routine made me academically focused. When upperclassmen say that freshman year is the most important year, they are absolutely right. Your Freshman year GPA can hold you up when going into sophomore year. So, stay academically focused your freshman year. I personally think that sophomore year is the hardest year to go through. I don't have a lot of memories through that year because I refused to hold on to bad memories. Sophomore year is the most confusing year that you'll go through because students have to battle academics and social life. Sophomore year is when students are trying to figure out who they are, while combating another level of their academics.
Junior Year is the hardest year academically. This is the most important year of college, yes I said college. Your GPA at the end of junior year will be used to apply to colleges, so make sure it's the highest it has ever been. Senior year is the most difficult year mentally; senioritis is a real thing, don't let it catch you. Senioritis ruined so many things for me, but at the end of the day, everything worked out. However, it's your senior year: have fun and participate in things you have never done. Senior year, I had a job, I dual enrolled at FAU, took photographs for every sport, took part in two major clubs on campus, and joined the weightlifting team. That's how I became so involved in so many friend groups and that made me the coolest kid on campus.
To sum things up, be focused academically first because the fun will come later.