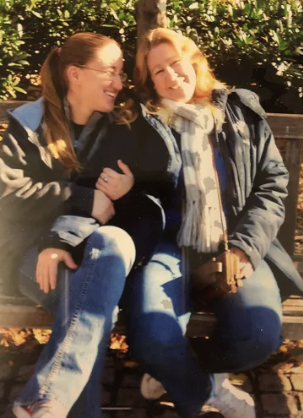 Mrs.Ewing
Mrs. Ewing has been a math teacher at Santaluces since before my dad started high school in 1992. She's dealt with probably half of my family throughout the years and now she's dealing with my little sister in one of her Algebra 2 classes. 
I had the pleasure of having Mrs. Ewing during my freshman year as well as my junior year. On the first day, she said "Oh so you're the McCranels" and to that, I just laughed, and then she sat me up front and the rest is history. But I have to thank Mrs.Ewing for her massive dedication to helping students.  Throughout the two years of having her as my teacher, she was always available whether it was before or after school or even during lunch. The funny thing is that I contemplated going to her a couple of times while taking other math courses at school and I know she would have taken her students that needed help as a priority but still fit me in if I truly needed it. Even simply the way she grades homework has been a tremendous help. To be honest, I don't know how she grades everything so quickly, the one-day turnaround even on tests! She breaks down math problems into tangible steps and if you don't understand it she'll sit with you until you do.
I also appreciate that she's the kind of teacher that simply won't let you fail. I remember the day she introduced the calculus review binders and all of our jaws dropped but I'm pretty sure those binders will be worth a hefty amount in a couple of years. It was a pleasure being one of her students and I don't believe there is a word that could sum up how grateful I am to have had her as a teacher so I offer a simple thank you,
Thank you for being such an amazing teacher!