Chiefs Swimmer: Eric Karosas
Hang on for a minute...we're trying to find some more stories you might like.
Height: 5'8
Sport: Swimming
Races: 200IM and 500 Free
College Interests: FAU, FGCU and UCF
Best Accomplishment: "My best accomplishment was placing top 10 in Counties for the 200 Individual Medley."
How long have you been swimming for?
"I have been swimming for 8 years now."
What made you want to start swimming?
" What made me want to swim is the fact that I have grown up in the water. It is the one place for me where nothing else really matters. I can just have fun and relax."
What advice would you give to young swimmers?
" I would tell them to choose a sport they love and stick to it, swimming for me has been my way to relieve stress and have fun with my friends. It is all about having fun and enjoying every moment of the events, the atmosphere and the memories."
Would you like to continue swimming in College?
"I would like to swim in college, probably for FAU but if I can get an offer from FGCU or UCF then no doubt I would go and swim with the school that feels right for me between the two."

About the Writer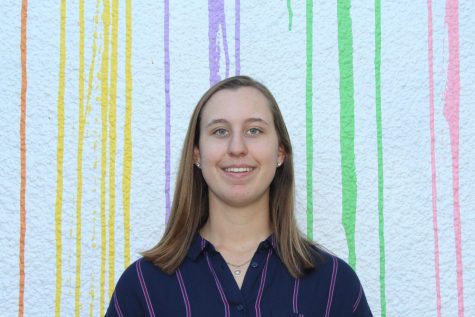 Madison Elia, Co-Editor
Hi! My name is Madison Elia. I am a senior this year. This will be my first year on the Tribe. I am taking over as the Co-Editor and Photographer, capturing all the exciting moments in Chief sports and the events at Santaluces for the 2018-19 school year. Golf at Santaluces is unheard of but if you did not know, we actually have a team. I have been the Girls Varsity golf player for all 4 years and have qualified for Districts and Regionals each year. For the past 3 years, I have played by myself as an individual for Santaluces. I love representing the school any way I can even in such a unique sport.  I look forward to this upcoming school year and the challenges each day will bring along with forming stronger friendships and creating a more passionate feeling towards going to school each day with a purpose to do something great.