Billie Eilish: A Breath Of Musical Creativity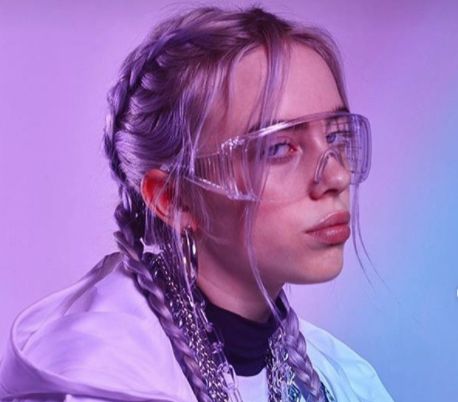 Hang on for a minute...we're trying to find some more stories you might like.
First she was a Soundcloud hit. Then she gained Instagram popularity. Now she has a viral hit song, an album that hit top #40 on Billboard, and a U.S. and European tour coming up. And she's only 16.
Billie Eilish is an American singer-songwriter from Los Angeles, California. She first started writing music when she was 11 and he began recording her own music in October 2015. She recorded her song Ocean Eyes and it was her debut single on SoundCloud where it became a hit and was featured in the film Everything, Everything. After the success, she released Bellyache in 2017 and later that year released her EP don't smile at me.
Her lyrics are mature and well thought out for her age. Eilish has created characters in her songs that tend to be extreme and represent exaggerated versions of emotions. She's written about serial killers, stalkers, and many different kinds of relationships. Ironically, her music has been considered relatable despite the harshness of her lyrics.
Billie Eilish has become more popular in the past few months with her interesting style and the juxtapositions she creates with her music. Her music takes from both the trap and pop genres creating a new version of pop-alternative. Harper's Bazaar called her "a 16-year-old Pop Prodigy" and her soaring success proves it. She's gained nearly 4 million Instagram followers in the past few months and is #1 on Billboard's Emerging Artist Charts.
Eilish's success is continuously growing as she gains thousands of followers on social media every day and has done collabs with popular artists of today including Khalid. In 2018, her new and innovative style is becoming more and more popular. Many have been asking, with her early career doing so well, if she's reached her peak at 16 or if she's only just begun.

About the Writer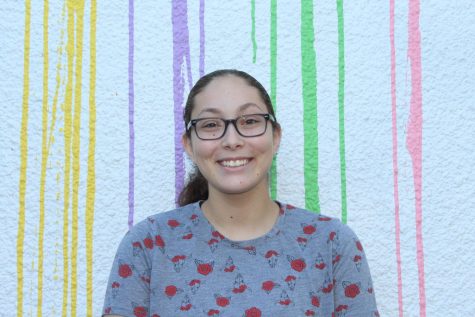 Alicia DeMar, Staff Writer
Hi! My name is Alicia and I'm a senior at Santaluces High School. I'm in National Honor Society and National Social Studies Honor Society. I'm also...