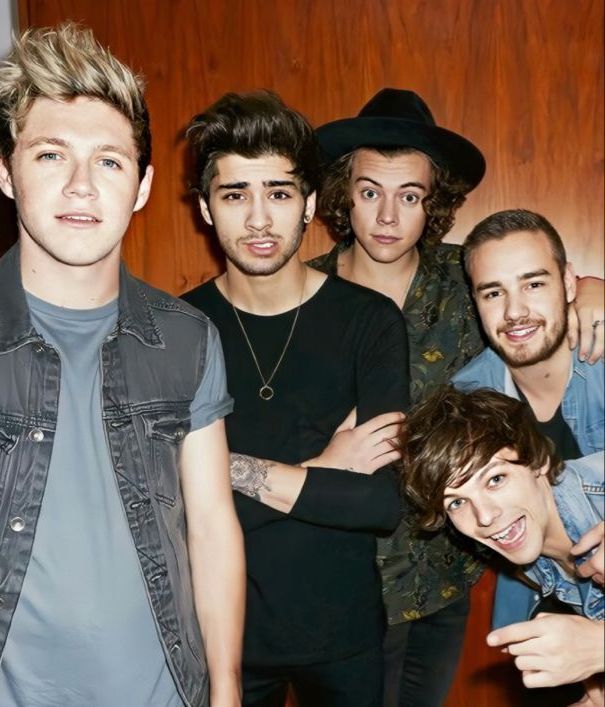 Myesha Rahman
1. One Direction
This past year I have completely regressed back into my early 2010s One Direction phase. I never stopped listening to their music but the childhood obsession has transformed into a lifestyle and pretty much my entire personality. I listen to One Direction and their solo music every day with any chance I get. FOUR is my favorite album and Fireproof is my favorite song.
 2. 90s-2000s Bollywood Movies/Music
The specified era is crucial. This is the undisputed elite era of Bollywood. The 90s and early 2000s made the best songs and classic movies that we grew up with and can never be lived up to. Since childhood, I think it's safe to say my family and I have watched the best movies like Kuch Kuch Hota Hai and Khabi Kushi Khabi Gham around 30 times. 
3. Little Women
In March I watched a new movie every day. I spontaneously decided to watch Little Women because I was drawn to the cast and I since then watch it every week for a few months. I love the message of women being able to go on whatever path they choose and the breakthrough societal pressures to fit into a mold. The movie itself is so beautiful to see and tugs on my desire to go up North and live in a place with 4 distinct seasons. 
4. 10 Things I Hate About You
This entire genre of movies makes me so happy. The little bubble the characters live in brings a delightful feeling of blissful ignorance that was a much-needed distraction during all the world's chaos. I can watch his movie every day and feel the exact same joy I initially felt.
5. New Girl
New Girl is the first show I have genuinely laughed out loud to in a long time. I love the lightheartedness and dynamic of all the characters even though they're so different. The soundtrack is also amazing. 
6. Taylor Swift
Taylor Swift dropped Folklore on the 10th anniversary of One Direction and I paid no attention to it at first. I decided to give it a listen and I thought it was a masterpiece. I started listening to her old music and got so into the story of her career and the way she writes about her personal life. I was so happy to be able to be excited about evermore and it completely lived up to my expectations.
7. Disney Channel Movies
I realized I didn't remember the plot of a lot of Disney movies I watched when I was a kid. So for about 2 months, I tried to watch a Disney movie every night. I got so into it and the nostalgia of seeing a scene that looked familiar made me so happy. I was also reminded of how amazing Disney songs are. The entire Lemonade Mouth Soundtrack is unmatched in my opinion.
8. Harry Styles
Even though I mentioned One Direction, Harry Styles' existence has consumed me this past year. Both of his albums are absolute masterpieces and I have listened to them every single day. As I said, I feel like a 12-year-old "fangirl" all over again but I see nothing wrong with it. I love keeping up with all his success and random sightings.
9. Grey's Anatomy
I don't know how I watched 15 seasons of Grey's Anatomy during freshman year but I have never had such an emotional connection to the show. Rewatching older episodes feels like the first time because of how many seasons there are. I never thought I would like dramas because they're so outrageous but I completely understand how that's what makes it so appealing. 
10.Family
Definitely saved the best for last. My family is my favorite people in the entire world and beyond. Their endless support and love mean everything to me and I'm so grateful for our bond.