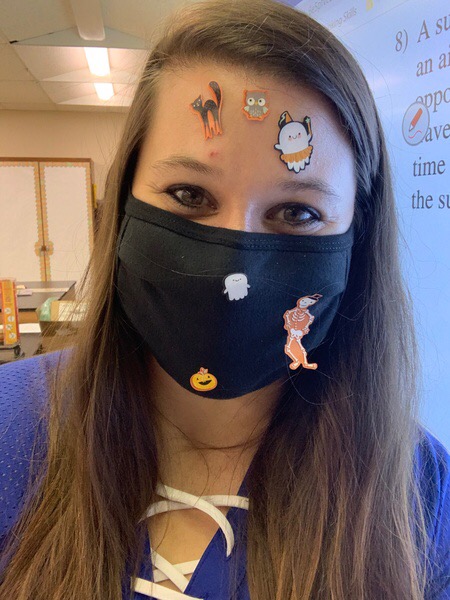 Mrs.Fullington
I've had Mrs. Fullington as a teacher for arguably two of the hardest classes offered on campus, AICE Thinking Skills and AP Biology, and she's been nothing short of incredible. With her innovative ways of teaching AICE Thinking Skills, she ensured that the skills that we learned stuck with us not only for the AICE exam but also for life. I will never forget when she taught us how to be specific with our directions by having the entire class instruct her on how to make a Peanut Butter and Jelly sandwich and then demonstrating the very vague directions. I've never met a teacher that would get their hands dirty (literally) as she has.
Probably one of the most tech-savvy teachers I've met, Mrs.Fullington has an incredible array of skills, which impresses me the more I talk to her. Her unique humor is a breath of fresh air. I mean this when I say this, Mrs.Fullington makes me laugh with every other sentence she says. Even when my entire Biology class complains about using "The Wheel" (an online wheel that picks a student to answer a question) she manages to make all of us feel better and confident with answering questions.
One of the most understanding people I've ever met, Mrs.Fullington is truly a teacher that would do anything to make her students learning experience a memorable one. From all the times I call her a boomer (it's just jokes!), or talk about my love for the song "Hey There Delilah", to the times I say the most random things in the chat, Mrs.Fullington is a teacher who not only has taught me AICE Thinking Skills and AP Biology but about how to deal with life situations and difficulties. For everything she's done, I'm forever grateful.