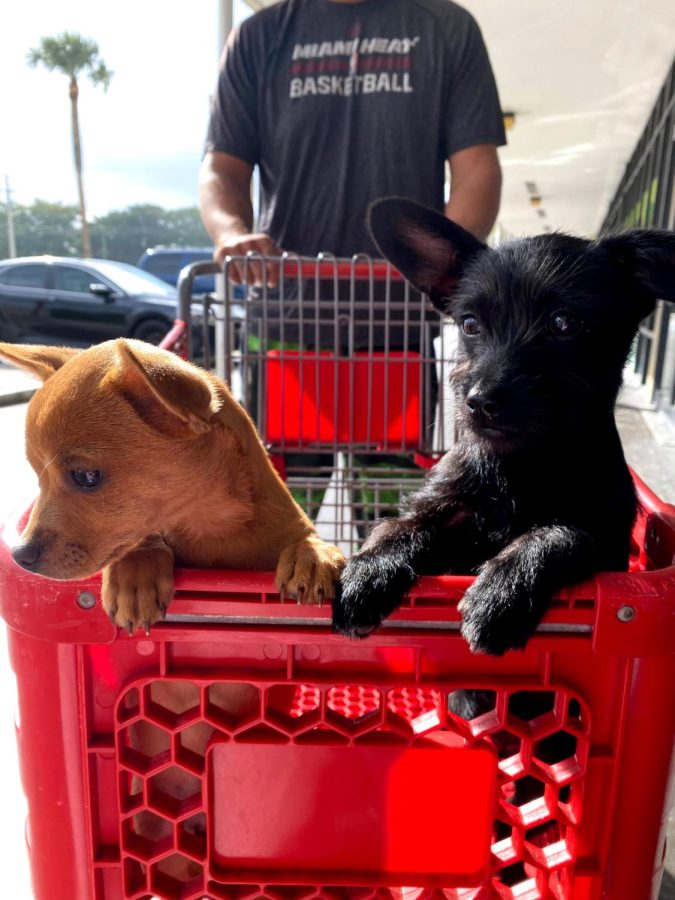 Photo courtesy of Vanessa Rios Flores
Vanessa Rios Flores
Amongst the many things to be thankful for, in life, I would have to be thankful for…
Strawberry Ice Cream. I will forever be beholden for the feeling of comfort Strawberry Ice Cream has given me. Strawberry Ice Cream has always been there for me through emotional obstacles when no one else has.
Apart from my marvelous, creamy, and fruity Strawberry Ice Cream, I would have to be thankful for my Family, Friends, and dogs.
My Family has been my #1 supporter and #1 haters when they hate to see it. They have shown me unconditional support throughout my academic career, showing slight jealousy at times. They've been there to make me laugh when they frustrate me. In return, I am always there to push a button regardless. The harmless bickering that goes on between my parents that always makes me laugh, my dad always making an effort into seeing the laughable in amiss situations. My brothers' effortless efforts to make me mad and annoyed laugh once I get mad, making me laugh in return thinking of the situation. I will always be in their gratitude for being my crazy Mexican family, especially my parents.
My friends have to be the most different like oil and water but are like magnets at the same time. They have the ability to have a real deep conversation to the next second dying of laughter. My friends have made going to school more tolerable, but not the reason why I go. My friends have always been there to cheer me up and make the game of life itself more thrilling. I will always be in their gratitude for their unconditional laughter, and loyalty.
Last but not least, my doggies. Although they've only been alive for a year in our years seven in dog years, it feels like I've known them for eternity. Being a four-legged buddy they have given me a sense of comfort I never thought I needed. Going to sleep every night and having them lay beside me is a feeling that warms my heart. Their careless acts of cuteness in times of behavioral correction often save them from scolding. Though it has no effect on stopping my mom :(. Regardless, I have always wanted a dog since I was younger and finally have them… I wished I desired a cat. I'm kidding. Finally, having my dogs and being able to introduce them to new experiences, it's a feeling I actually can't describe. "Dogs are a human's best friend" goes beyond a measurable authenticity.