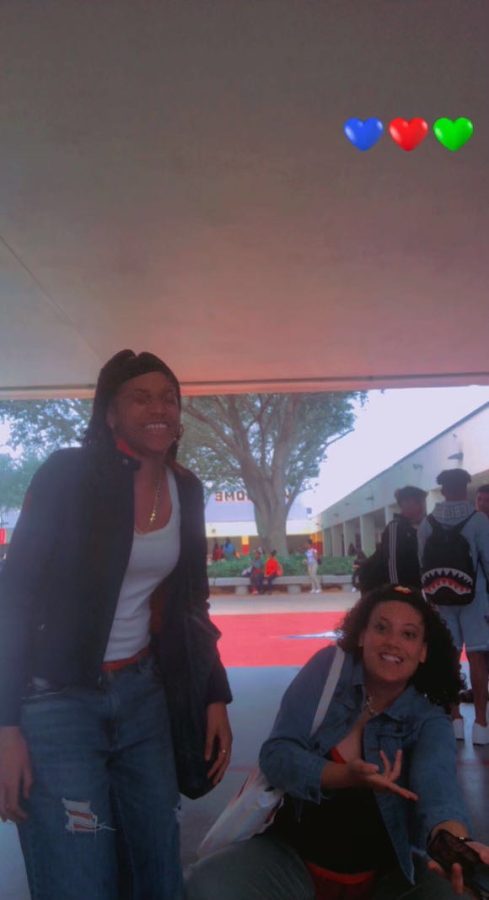 Jalisha Rowen
I am grateful for my best friend De'juh or as I would say "My De'juh." She has been my bestie for almost six years. I remember when I first saw her in 6th grade, I thought she looked really frightening honestly but you know what they say, overcome your fears and then bam, the magic began.
Me and her started talking and became the best of friends. I was going to say I'm grateful for food, but she gives me the food so she's more shoutout material than food. She is always helpful and down to stalk people with me for funzies and enjoys the same things as me. De'juh is literally me but without the loudness and "thought" out of the outburst of mine and I appreciate her very much. Especially when she takes my side when I'm wrong; that's called being supportive to the max for real.
Why I appreciate "My De'juh" list:
I appreciate her for the fake profiles we made.
I appreciate her for staying still when I perform on her or to her.
I appreciate her for feeding me.
I appreciate her getting me gifts especially a new bonnet because I needed one.
I appreciate her for not talking, I like them silent.
Some may say I'm in LOVE. We will never know.