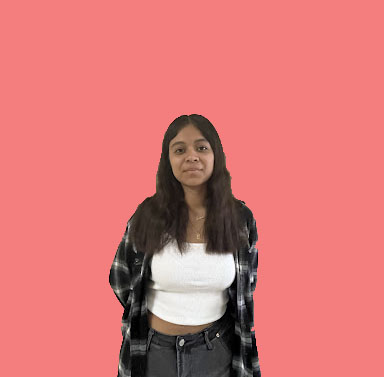 Janet Charqueno Gonzalez
Janet Charqueno Gonzalez wanted the AICE Diploma to obtain the Bright Futures scholarship and also gain the benefit of being challenged with college-level work, enhancing her academic skills. In acquiring the AICE Diploma, Janet faced many challenges such as taking various AICE classes at a time requiring dedication and patience. It was very overwhelming, but having a support system for those who wanted the diploma as well helped ease the experience.
Her favorite class is AICE Literature level A as it helped her expand her understanding of the world through literature. She has learned various life lessons through the instructor, Mrs. Schroader. Mrs. Schroader taught her to have an open mind about what the poems are conveying. The class is full of insightful discussions that delve into the literature, allowing her to look at "the universe from a more analytical standpoint."
The teacher and the students in the class are supportive and comforting, creating an "inspirational ambiance" for her. Janet advises anyone striving for the AICE Diploma to keep the end goal in mind as it is a demanding process making it easy to want to give up. So, keeping what the diploma provides is helpful to completing the program.
Since the AICE Diploma is worth it, "remember to maintain your composure and stabilize your stress, you got this!"