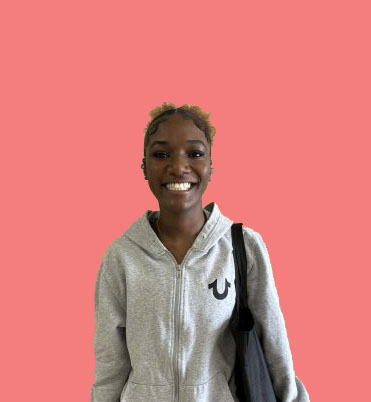 Tamara Lopez
Tamara Lopez aimed to obtain the AICE Diploma as a way to pay for college. She was introduced to the program in middle school and she didn't see taking seven classes in the span of three years as difficult, so earning it would prevent her from having to pay as much out of pocket. For her, the AICE program was easy since Cambridge rewards points instead of taking them away.
However, she struggled to be accurately informed of the requirements that she needed to complete as teachers and counselors were telling her different things. Yet she was able to overcome that by being disciplined, especially in her Sophomore year when she took four AICE classes. Her favorite classes were AICE Environmental and AICE Psychology as the teachers, Ms. Renzette and Mr. Gray were very good. She also liked Ms. Fullington, who teaches AICE Thinking Skills, since she "was so sweet, so patient, and helpful."
Tamara advises anyone who wants the AICE Diploma to go for it since the worst thing that could happen is not passing and helps you to be familiar with what a college class is going to be like. More importantly, though, she had an experience with experiencing burnout and causing senioritis for her early on, so she emphasizes.