3 Women of Old Hollywood Who Graced The Silver Screen
Throughout time, women have proven able to play various significant roles in history; which includes the history of film. Though it was common for women during the early 20th century (1920s-50s) to be given the role of the maid, mammy, housewife or whore; we mustn't ignore the inspiring stars that dared to take the leading roles in the classics we still watch and love to this day.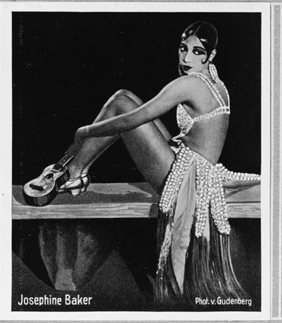 Josephine Baker became the first African-American woman to star in a major motion picture when she played the part of the rejected woman in 'Siren Of The Tropics (1927)', her first film. Baker, in my opinion, has to be one of the coolest people in history. Aside from rising to fame from poverty and segregation; she also managed to lead a lifelong career as a singer, dancer and actress in the early part of her life. She also worked as a spy for the French Resistance in World War ll and later received the Medal of Resistance and Legion of Honor for her efforts. Though she considered France her home, she was still patriotic for her birth country, and with the condition of America during the 1950s. She became one of the first voices of the civil rights movement before it even began. She traveled all the way from Paris to Washington and she was the only woman to speak at the March on Washington for Jobs And Freedom in 1963. She dared to do what no one else did: adopted and raised (for some time on her own) 12 children from around the world because she had a love for children and at that age couldn't have any of her own. She also wanted to show the world that if people were not brought up in prejudice, there would be none. "All my life, I have maintained that the people of the world can learn to live together in peace if they are not brought up in prejudice." ~ Josephine Baker. Her legacy lives on and she continues to inspire many of modern-day celebrities such as Beyonce and Rihanna.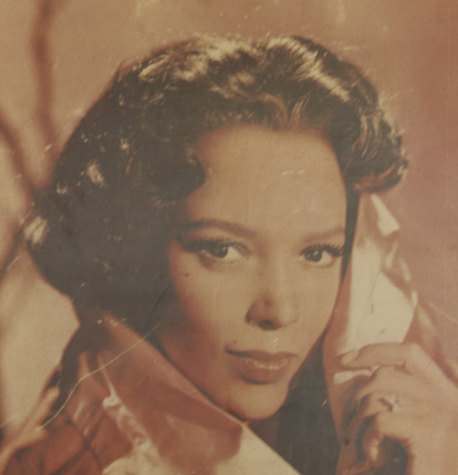 Dorothy Dandridge became the first woman of African-American decent to be nominated for an Academy Award and the first to be featured on the cover of Life magazine. She is best known for her leading role in the 1954 musical Carmen Jones which received worldwide recognition. Carmen Jones is one of my favorite films of all time and I would definitely reccomend it to anyway who loves a good romance. Carmen Jones was nominated for a Golden Globe award and BAFTA award. Aside from being an actress, Dorothy was also known and credited as a singer. During the early part of her life, she performed at many high-rate nightclubs with her sisters, and they formed a group called The Dandridge Sisters. You can find plenty of films from Dorothy's career from 1932-1960, and she has earned herself a star on the Hollywood Walk of Fame in California. Dorothy continues to inspire many modern-day celebrities that you may happen to look up to; tributes have been payed to her life and legacy by Rihanna and Janet Jackson. "There is no force more powerful than a woman determined to rise" ~ Dorothy Dandridge. 
  Judy Garland  became the first and youngest female recipient of the Cecil B. DeMille Award and the first woman to win a Grammy award Album of the Year. If the name Judy Garland sounds farmiliar to you, that's probably because you've seen her in one of the greatest classics of all time, The Wizard Of Oz. The Wizard Of Oz is a fantasy about how a troubled young girl escapes to a mythical dream world. If you've seen any of her interviews, you could probably tell how funny and bubbly her personality was, she loved to add humor to conversations and make people laugh. "Judy Garland was naturally funny, the funniest lady in Hollywood. She made me look like a mortician." ~ Lucille Ball. Aside from leading a successful career in film, Judy was also a singer. No-one could forget the night the Hollywood star captured the heart of America by appearing at Carnegie Hall and stunning the crowd once again with the tear jerking power of her unstoppable voice, that Sunday April 23, 1961. Though she went 'over the rainbow' on June 22, 1969, what she left with us is unforgettable. "I can live without money, but I cannot live without love" ~ Judy Garland.