Karen Portillo, Staff Writer
April 5, 2020
Spirit week is a highly cherished and anticipated time of the year for students. It's a time where the school comes together to participate in various...
Karen Portillo, Staff Writer
March 9, 2020 • No Comments
Keyly Velasquez is a sophomore here at Santaluces. At school, Keyly is a part of the yearbook team and is a member of the Spanish National...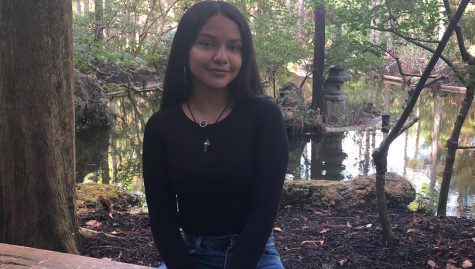 March 2, 2020
Countdown to Spring Holiday 2020
Alayna Reddick, Editor
March 12, 2020 • No Comments
Today, students dress up as rockers and rapper for the fourth day of spirit week. Whether it was a gold chain, rock tee, or a rapper's merchandise, students went all out...
Karen Portillo, Staff Writer
March 5, 2020
Graduating from Southeastern University, Santaluces Alumni, Karla Portillo will soon become a Registered Nurse. After graduating with the class of 2016, Karla moved four hours...
Charlize Quinto, Staff Writer
February 24, 2020
Coming from a small town by the shore of Niagara Falls in New York; Ms. Cacace, our new assistant...
Marcela and Enrique cover this year's memorial ceremony, which included tying maroon ribbons on the Hypoluxo fence to form the words: "Spread Love."
Marcela, Enrique, Chris, Sarah, Ricardo, and Ryan discuss their plans for after graduation.
Kailyn and Alayna discuss the Oscar-nominated Netflix drama Marriage Story, starring Scarlett Johansson and Adam Driver.