What's Powderpuff?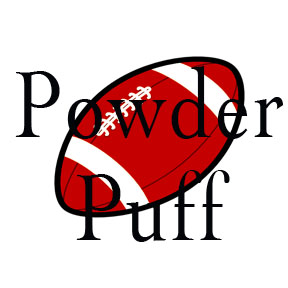 The annual powderpuff game is here once again. Powderpuff football games are usually played by junior and senior girls only. They will meet in the football field at six o'clock p.m on Monday,which us when the game is going to be on the day of the game and it will also feature guys taking on the cheerleader role.
The senior class will be sponsored by Mr. Ramos who decided to sponsor the class because of the great amount of school spirit they have shown since their freshman year. Students have also asked him to be their sponsor, which influenced his decision even more. The coach for the seniors is Coach Simion, one of our supervisor personnel. There are about 30 girls attending practice for the senior powderpuff so this would be a good game to watch.
"Being a sponsor takes a lot of dedication and its very time consuming," said Mr. Ramos, "but anyone can be a sponsor if they are dedicated enough. "
The junior class will be sponsored by Mr. Yohe, and  the coach for the girls are Mr. Yohe himself and Mr. Combs. He decided to be the sponsor because they are a good group of kids that he enjoys working with.There are about 15-17  juniors constantly attending the meetings, but the maximum amount can go up to 30 students tops.
The powderpuff senior cheerleaders are going to be coached by Sara Saba, a senior cheerleader. Ever since she was a freshman she always knew that she was going to coach the boys for the powderpuff games. This year will be different because last year there were only about five boys willing to do it; this time there are about 20. They will meet after school at Sara's house at six o'clock where she will teach the boys what they need to know to cheer.
" I decided to coach the boys powderpuff because I love cheerleading," said Sara Saba, "it'll be fun."
Admission will be just $2 and the game will be a must-watch. Especially to those that have friends that are going to either play in the field or be a cheerleader. It's also a good way to show school spirit with the juniors and seniors. But if you missed the game you have one more chance to see them on the pep rallly on Tuesday.
Leave a Comment
About the Contributor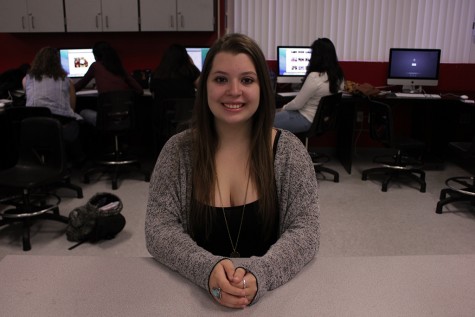 Adie Gonzalez, Photo Editor
I'm Adison Gonzalez, Photo Editor for The Tribe. Photography is one of my favorite forms of art expression, besides dance. I have been dancing for almost...