LA Judge Rules in Favor of Britney Spears; Suspends Father From Conservatorship After 13 Years
On September 29, LA County Judge Brenda J. Penny ruled in favor of Britney Spears and has suspended her father, James "Jamie" Spears, from being the conservator of her estate. This comes after months of cries for the pop singer to be freed from the conservatorship that she's been stuck in for the past thirteen years.
"I do believe that the suspension of James Spears as conservator… is in the best interest of the conservatee," Penny states. "This order shall be made in full force and effect."
Spears' power has shifted from him to John Zabel, a certified public accountant that was handpicked by Britney's legal team to be the temporary conservator. Judge Penny has also stated that Spears has to turn over all assets to Zabel as soon as possible.
Netflix's recent documentary Britney vs. Spears goes in-depth as to how the pop singer ended up in this situation and everything that Britney has tried to do in order to break away from this conservatorship. This includes having to meet with a journalist in a hotel bathroom in 2009 in order to sign documents to try and end the conservatorship.
Mathew Rosengart, Britney's lawyer, has asked a judge to set a court hearing in 30 to 45 days to end the conservatorship altogether.
If you'd like to learn more about Britney Spears' conservatorship, or conservatorship in general, check out this article.
Leave a Comment
About the Contributor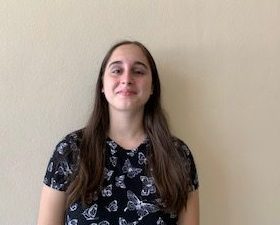 Azzurra Degliuomini, Editor
Ciao! My name is Azzurra, and this is my third year on The Tribe and second year as Editor. I enjoy reading and writing, which you'll most likely be able...