Get to Know Our Homecoming King Nevin Brown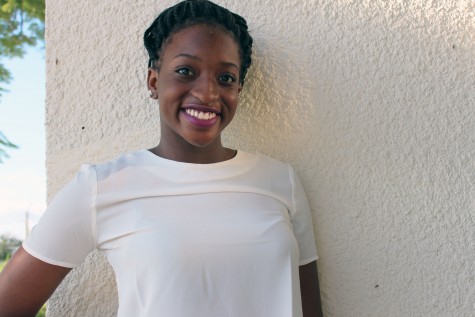 More stories from Marie Bobb
Nevin Brown is one of the most social students at Santaluces. However, there is a lot more to Nevin Brown that most know.
Nevin Brown is from Boynton Beach, Florida, and of Jamaican descent. He comes from a huge family of four sisters and seven brothers, some of who actually attend Santaluces.
Many of his friends refer to him as "Big Brown" because of his tall and football player-like demeanor. Brown's current sports interests include football and track.
If you know Brown, or have just seen him in the hallway, it is obvious that he's an extremely outgoing, friendly person. Brown said that he began to see a rise in his popularity during freshman year once he started to sit with kids that usually sat alone at lunch.
"I believe that everyone is my friend," said Brown. "I just love making new friends."
Brown has been known as the "hypeman": someone who hypes up the crowd at any game, or just in general.
Out of school, his activities include basketball, video games, and studying. The studying has definitely paid off over the years. Brown has been on the honor roll every year since he entered high school, but it hasn't always been like that for him.
His motivation for getting good grades started with Coach G and Coach T.
"At first I was always in the back at football practice," said Brown. "Then they pressured me into being more confident in myself, and my school life changed from then on."
Football became an outlet for Brown. Instead of the poor grades he once had, they rose along with his confidence.
"Nevin was the heart and soul of our team last year," said Coach Bradley.
Brown has recently been awarded Homecoming King and is hoping to also run for Prom King. He ran for Homecoming King because of several requests, but running for Prom King is a choice of his own.
"365 grind," said Brown. "The grind does not stop."
Leave a Comment
About the Contributor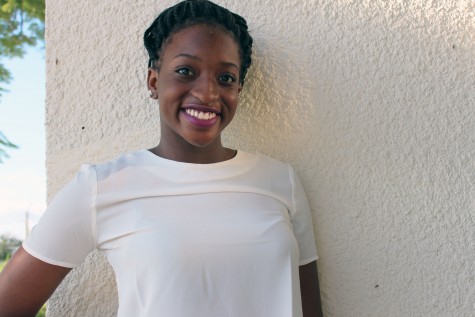 Marie Bobb, Staff Writer
Hey, It's Marie! I am 17 years old and currently a Junior at Santaluces High. I have a strong passion for fashion and writing, so I decided the perfect...