The Polar Express Movie Review
With Christmas right around the corner, you've probably been noticing certain things that don't happen during any other month of the year. When you drive to school/work, maybe there are roofs and trees decorated with fancy lights and inflatable Santa's on your neighbor's front lawn. When you turn on the radio, perhaps there's a selection of classic Christmas carols blasting from the speakers and when you turn on the TV perhaps there are classic Christmas films playing instead of the usual show. Everyone is doing their part to get into the holiday spirit and a big part of this are Christmas classics such as Robert Zemeckis' "The Polar Express."
In the film there are multiple themes expressed, such as friendship, confidence, and the significance of honesty. Although "The Polar Express" is referred to as a children's film, there are some darker elements following the story line, for example when the main character meets a strange homeless man on top of the train who does not believe in the tale of St. Nicholas nor expresses any positive spirit in light of the holiday season. Although the homeless man's identity is not revealed, he is significant to the story because his lack of belief for Christmas tests the main character's faith. The homeless man, the conductor, Santa Claus and the narrator were all voiced by award-winning actor, Tom Hanks, who won two awards for his performance in "The Polar Express." This included a Bambi Award for Best International Film and a Young Artist award for Best Performance in a Feature Film. The film sold $162,800,000 at the Box Office.
Although "The Polar Express" is a fan favorite for many, there are others for beg to differ. For example, CNN believes that the film is too creepy for children. "But those human characters in the film come across as downright … well, creepy. So "The Polar Express" is at best disconcerting, and at worst, a wee bit horrifying." – Paul Clinton from "Review: 'Polar Express' a creepy ride. Nevertheless, there are many children who enjoy the movie and aren't creeped out by the characters. There is a valuable lesson in the story about a young boy who didn't have any holiday spirit and learned to have faith and make friends. An interesting fact about this film is that according to Wikipedia, "The film was made with a budget of $165 million, a record-breaking sum for an animated feature at the time. The film was released in both conventional and IMAX 3D theaters on November 10, 2004. It grossed $309 million worldwide, and was later listed in the 2006 Guinness World Book of Records as the first all-digital capture film. The film also marks Micheal Jeter's last acting role before his death, and the film was thus dedicated to his memory. Micheal Jeter was an actor who was well known for playing the  character "Mr. Noodles" in Sesame Street. 
Although "The Polar Express" has received a variety of mixed reactions following its release in 2004, it has become a classic Christmas film and has earned a spot in the homes of many families around Christmas time every year. Something you may not have known before was that "The Polar Express" was a book before it came out as a movie. The book was also praised as it has gained recognition with a Caldecott Medal, an award it received in 1986. If you're interested in checking out the book, the authors name is Chris Van Allsburg and he has written other classic tales as well such as "Zathura" and "Jumanji". If you're interested, "The Polar Express" is also available on Netflix.

About the Contributor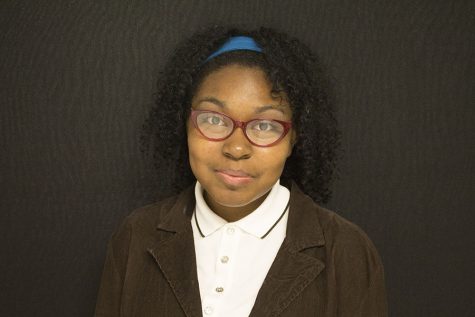 Zion Frost, Staff Writer
Hello! My name is Zion Frost and I have decided to join newspaper my sophomore year because I am interested in pursuing a career in journalism and it has...