The Shape Of Water Released On DVD
The Shape of Water was released on DVD on March 13 and fans have been waiting for this official release since the movie premiered. The Shape of Water is a science fiction/drama film about a mute woman named Eliza (played by Sally Hawkin), who feels like an outcast and saves the strange amphibian creature in the laboratory where she works. It is not difficult to expect that a lot of people could relate to this movie since it is very diverse and expresses the multiple struggles of people who face difficulties in society based upon who they are. Diversity and prejudice are definitely two of the many themes in this heartwarming film.
The creature in the film can tend to be quite puzzling for those who do not know exactly what the animal is. Although the creature's identity is somewhat talked about in the film, the origins still remain unclear. An interesting fact about the creature is that it was inspired by the character from the 1954 thriller Creature From the Black Lagoon. Once seeing the creature and comparing it with the character from the film, the resemblance is uncanny.
Another way people find themselves relating to this film was the showcase of various kinds of love. Director, Guillermo del Toro, is also famous for directing films such as Pan's Labyrinth, Pacific Rim and Hellboy all of which use a monster to tell a touching story. Del Toro won over 13 Academy Awards for The Shape of Water. 
"The youth that is showing us how things are done — really, they are — in every country in the world," said Del Toro when receiving his award at the 2018 Oscars. "I want to tell you, everyone that is dreaming of a parable, of using genre and fantasy to tell the stories about the things that are real in the world today, you can do it."
About the Writer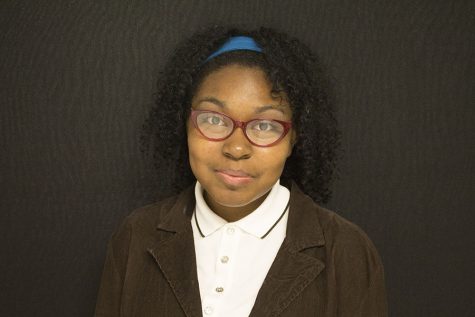 Zion Frost, Staff Writer
Hello! My name is Zion Frost and I have decided to join newspaper my sophomore year because I am interested in pursuing a career in journalism and it has...